We talked with business owner, Dr. Penelope Hsu, to learn how she started her practice, what she offers patients, and how Authorize.net has helped her business run successfully with seamless payment acceptance.
Dr. Penelope Hsu is many things.  She's a board-certified, practicing pediatrician, with close to twenty 20 years' experience. She's an actor, who loves being onstage and in front of a camera. She's also a first generation Asian-American, who says she was tasked with bringing honor to her family above all else. And in addition to all those roles, she's a certified professional life coach.  Now if that sounds like a lot, that's because it is. But it didn't come without struggle. 
She pushed aside her passion for performing and put her family's pride before her own by dedicating herself to her studies.  She did this for nearly a decade until one day she came to the realization that she had everything everyone had expected of her, yet she was miserable. After struggling with depression, confusion, and rejection by her family for honoring her own dreams, she decided to take things into her own hands and move to Los Angeles. There she started working with a life coach, and that's what set her on the path of clarity and purpose.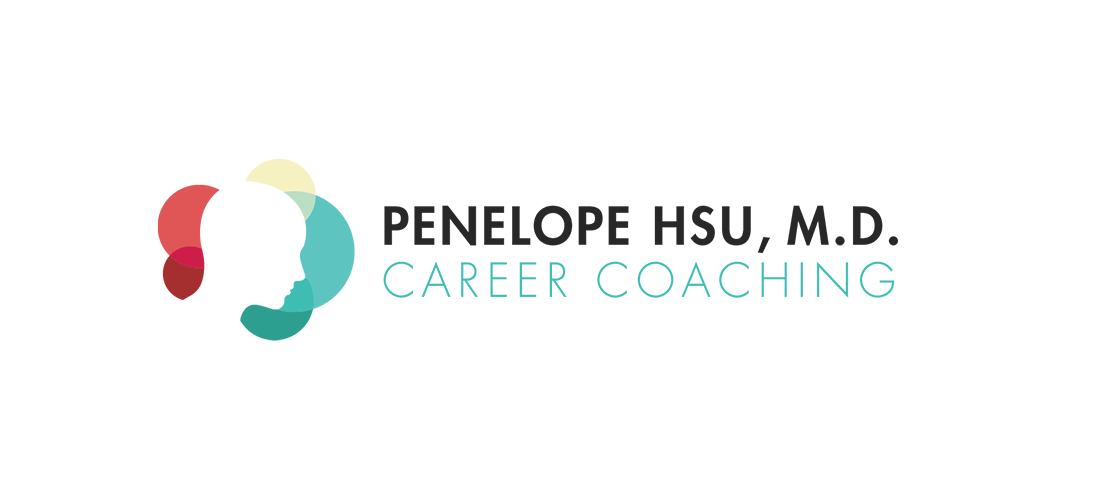 Can you tell us about your journey and how you came to the idea of creating your own practice?
Working with a life coach enabled me to see the destructive patterns of behavior and thoughts that led me to the dark places. More importantly, it showed me a way out of them. I learned that I could challenge long-standing cultural and internal beliefs and simply create new ones that served me better. My life genuinely transformed when I could release myself from these old patterns that were holding me back. I discovered a new way of honoring and respecting my heart as well as my cultural heritage. I finally realized I could balance my life effectively and productively and blend all my passions together to create a truly fulfilling life.
Motivated by how completely transformed my life was, I decided to further educate myself in this "new" type of healing so that I could help others achieve the same level of peace I was able to achieve. I trained at the Institute for Professional Excellence in Coaching and became a certified professional life coach myself.
My mission now is to provide guidance to any and all people who have experienced the dissonance between the life they are living and the life they want. I apply the skills that I've amassed over my career in medicine, the performing arts, and in life to help people find the balance, purpose, and passion that motivates them to achieve their highest potential.
What makes your services unique?
My services are a unique blend of performer/doctor/coach.
My comfort in performing leads to fun, interactive and engaging workshops. My understanding of pediatrics guides my work as I fully appreciate how lessons learned in youth translate to habits and patterns as adults. Blending these into my coaching is a unique perspective that allows me to connect to people on a deeply personal and deeply emotional level.
What are your clients/patients usually seeking to get out of your coaching/guidance?
When I work with organizations, I help them with developing leadership and creating open and communicative cultures. When I work with individuals, most people want to feel like they are actually LIVING a life, not just surviving or getting by. They want joy, fulfillment, peace, and balance between work and home. A lot of the folks I work with start out very dissatisfied with their career and/or home life. After working with me, those same folks find peace and balance. They learn how to create time for themselves and the things that are important to them. They live a fuller life.
Can you tell us about Prescription for Change and how/why you came up with this program?
My pediatric colleagues asked me to prepare some content and workshops about the change coaching can create. That's when I realized that doctors need to find their inspiration and joy as well. In fact, I'd argue no one deserves to feel fulfillment and joy more than those of us who take care of others. This inspired me to create content and a program specifically tailored to the needs of physicians.  
Tell us about your Asian American Coaching and why it is important for the community?
I believe there is a huge stigma around seeking help of any kind and of admitting feelings of depression or frustration in the Asian community. Breaking that stigma and barrier is a mission of mine. That type of attitude is what led me to my darkest moments, feeling shame and isolation. I want people to know there is no shame in wanting to improve yourself and they are never alone. I want to be the resource that I never had. Our community would thrive more fully if everyone was working to the height of their potential, rather than carrying silent burdens.
What advice would you give someone starting their own business?
Starting my own business was and is very challenging. I would recommend getting a mentor early to help guide you through. I also would recommend taking small business classes to become familiar with all the aspects of running your own business.
Knowing what you know now, what advice would you give yourself starting out?
Talk to more people about the logistics before just jumping in headfirst and learning as you go.
Has accepting online payments/services changed/grown your business? 
Without question Authorize.net has made my business so much easier to run. It's a simple interface for me to use. I love that it's integrated into my Acuity calendar, making payments seamless. It feels a lot more official than asking people to Venmo me! It allows me to work with people who otherwise might feel reluctant to use other technology.
How did you initially learn about Authorize.net and what has been your experience thus far?
I learned about it when I was exploring integrations for my calendar. As a not tech savvy person, I love the customer service. I have always felt comfortable reaching out for support and have received pleasant customer service that is knowledgeable and resolves my issue on the first call. Authorize.net is the primary way I take payment for my clients, so it keeps my business running. People feel comfortable and safe using it. I would not function without Authorize.net!
What would you say are the top three skills needed to be a successful entrepreneur?
Perseverance, a strong stomach, and salesmanship.
Find out more about Dr. Penelope Hsu by visiting her website.
Want your business to be featured on Authorize.net?  For consideration, submit your story here.
Disclaimer: Case studies, comparisons, statistics, research, and recommendations are provided "AS IS" and intended for informational purposes only and should not be relied upon for operational, marketing, legal, technical, tax, financial or other advice. Authorize.net neither makes any warranty or representation as to the completeness or accuracy of the information within this document, nor assumes any liability or responsibility that may result from reliance on such information. The Information contained herein is not intended as investment or legal advice, and readers are encouraged to seek the advice of a competent professional where such advice is required.
The views expressed in this blog post are those of the customer. They do not purport to reflect the opinions or views of Authorize.net its affiliates and its employees.
All rights reserved. All brand names and logos are the property of their respective owners, are used for identification purposes only, and do not imply product endorsement or affiliation with Authorize.net.