Karen Bromley is the founder and principal of The Bromley Group, an award-winning communications agency located in New York City. Karen tells us more about her company, what it takes to run successful events, and how they use Authorize.net to help them run their business.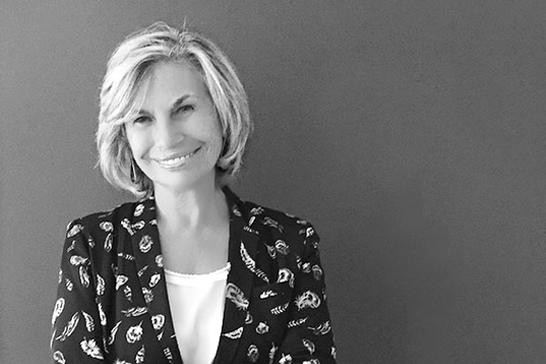 Tell us a little about yourself and The Bromley Group.
I began as a buyer for Belk stores, and then changed careers into PR because I loved the creativity behind successful client campaigns.  Our mission has always been to develop exciting, engaging and results-oriented programs.  The agency specializes on media relations, social media, celebrity seeding, and events for clients in the footwear, apparel, children's, home, accessories, intimates, and non-profit categories. We've had robust growth over the past several years with the expansion of our turnkey event services division and effective social media team.
TBG is one of the few event agencies that offer a 360° solution for galas and events. Our events, press, and social media teams work together seamlessly to offer clients everything from invitation design, catering, room design, fundraising, and rsvp management, to press coverage before and after the event and social media to gain awareness and drive ticket sales. Our clients are passionate about their products and their organization's mission, and we're passionate about helping them reach their goals.
What kind of experience should a communications/event management agency offer their clients?
White glove is how I would like to describe it. No matter the size of the client, we want them to know that their organization and event is our top priority.  Every element, from purchasing tickets to the flow of the event is expected to be perfect.
It's important for event management/PR firms to be very buttoned up. It might sound simple, yet there are so many details that can be missed. Names have to be accurate for tables and check in, press needs to be vetted, staff needs to be well trained and fully informed. An agency is often behind the scenes to the public, so all outreach, communications, everything, needs to be brand-right and executed without delay, on time, and on budget. Also, clients love when everything is taken care of with one senior level point of contact.
How did accepting digital payments change your business?
Accepting digital payments has been a drastic improvement that has helped our business run more efficiently and attract more clients. Previously, if a company found out about an event, they would have to call us, we would email or physically mail the information, and then we would wait until they sentus the check or manually process the credit card information. It could take up to a month to receive payments. It was very tedious, laborious, and took a tremendous amount of staff resources. With Authorize.net we cut down on the client invoicing.  We are also able to capture the ticket and table sales, and sponsorship immediately, plus the company receives all of the benefits associated with the card membership.  It also gives the client flexibility on how they want to pay.
Which Authorize.net features do you use to help you manage your business?
We use Authorize.net through a third party event management platform called Boomset, which attaches to their shopping cart to process gala and event sponsorships, table, and ticket sales. When we saw how easily it integrated into our event management software and how much time and resources it would save, we were sold!
The add-ons are fantastic and go far beyond what most payment gateways provide, and most of them are at no additional cost to our monthly gateway fee. We use the Advanced Fraud Detection Suite, Customer Information Manager, and eCheck Processing. With those products, we know that our customer information and payments are secure, and are able to offer convenient ways for our customers to pay for services. And if we have any questions, we have the 24/7 customer support line.
Authorize.net is a well-known platform, and for good reason. They streamline payments and enable us to do what we do best—represent our clients!
Learn more about The Bromley Group on Instagram, Facebook, Twitter, and their website.
Have a great story and want to be featured? Submit your story today.