PAYMENT TYPES
Accept the Payment Customers Prefer
Make it easy for customers to pay by accepting the payments they prefer, including major credit cards, signature debit cards, eChecks and digital payment solutions.
Payment Solutions That Give Your Customers More Freedom
Whether you sell online, in-store or through mobile devices, we make it easy to accept all types of payment, including EMV chip cards, digital payments, and more. Call us at 1-888-323-4289 with your questions.
PAYMENT PROCESSING, SIMPLIFIED
Supported Payment Types
Visa • MasterCard • Discover • American Express • JCB • PayPal • Visa SRC • Apple Pay • E-check
Accept customers worldwide
As long as your business is based in the United States, Canada, United Kingdom, Europe or Australia, you can accept international payments from anywhere in the world.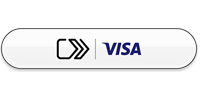 Visa Click to Pay turns shoppers into buyers
Visa Click to Pay's single sign-on makes it easy for customers to check out, capturing sales that might otherwise be lost.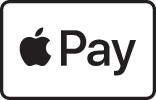 Apple Pay for Safari Users
Let customers who prefer Apple Pay make purchases using their Apple Pay wallet with a touch of a button or even a thumbprint ID.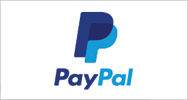 PayPal payments at no extra cost*
Add PayPal Express Checkout to your accepted forms of payment and open the door to 148 million active PayPal users.
*Standard PayPal fees may apply.
DEVELOPERS CENTER
Integration is simple
For information on integrating a digital payment solution, please visit our Developer Center.
CUSTOMER SUCCESS STORY
"I would much rather spend my time playing with puppies and kittens than I would worrying about payments and payment processing."
-Teri Quesenberry, BlueDoor Veterinary Services, Authorize.net Customer
HOW PAYMENTS WORK
Not sure where to start? We'll help.
Learn the basics and find what you need.