SIGN UP NOW
Start Accepting Payments Today
We have everything you need to accept credit cards and other payments.
CONTACT US AT GLOBALSALES@AUTHORIZE.NET


Payment Gateway Only Pricing Plan
You must have a merchant account* to sign up for this plan. Features:
No Setup Fee
Monthly Gateway $35
Per Transaction (Gateway) 30 Cents
*A merchant account collects payments from your customer's bank and deposits the funds into your business checking or savings account. 

INCLUDED PREMIUM FEATURES
Faster, Easier, More Secure Payment Processing
Identify, manage and prevent suspicious and potentially costly fraudulent transaction with the customisable Advanced Fraud Detection Suite.
AUTOMATED RECURRING PAYMENTS
Effortlessly submit and manage recurring or subscription-based transactions with the Automated Recurring Billing tool.
Tokenise and store sensitive payment information on our secure servers, with simplified PCI compliance and a more flexible payments process.
Create "Buy Now" and "Donate" buttons for your website simply by copying/pasting our code. It's a perfect solution for donation sites.
Send invoices to anyone with an email address. Invoicing is already part of the Authorize.Net Payment Gateway, so there is no development or customization required.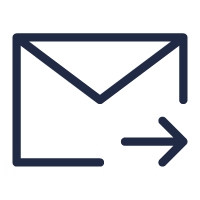 EMAIL
One of our representatives will help you get started. Contact us at globalsales@authorize.net.