October 26, 2018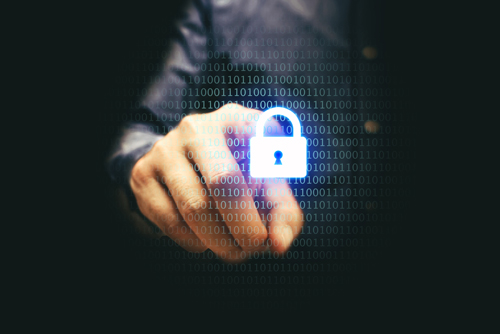 Guest Blog Writer: Ryan Spaulding is Partner Marketing Manager at Womply, a top software partner to the payments industry and the go-to provider of front-office software to small businesses. For more tips or resources, reach out to the Womply team at partnerships@womply.com.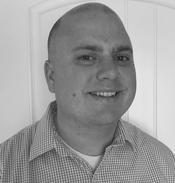 Small businesses are increasingly secure against physical threats, thanks to high-tech security solutions and insurance. However, these same small businesses are highly exposed to online threats that are increasing in frequency, have a much greater effect on revenue than even burglary or fire, and they present a high risk of shutting down small businesses. And the threat continues to grow—about half of cyber attacks now target small businesses, up from less than 20 percent just a few years ago.
Authorize.Net already provides merchants with advanced fraud detection to help mitigate potential losses due to criminal transactions. In collaboration with Womply, Authorize.Net can now offer BizShield, which provides your business with more protection from digital harms beyond the credit card transaction, such as negative online reviews, incorrect business information, market changes, competitive threats, cyber-security lapses and phishing attacks. 
How much does a business's "online reputation" matter?

According to data from The Hartford, reputational harm is the single most costly threat to small businesses. A Cornell study suggests that a one-star drop in a business's online rating can affect revenue by 39 percent, and a single negative review can cost a business 30 customers (not to mention the lifetime value of those customers' repeat business).

Word of mouth is still the #1 way people find and validate local businesses. However, that conversation has moved online to sites like Yelp, Google, TripAdvisor and Facebook. This means that what customers say about a business online can have a dramatic impact on revenue. Today, 92 percent of consumers read online reviews, and 88 percent trust these reviews as much a recommendation from friends or family. A business's online reputation is more important than ever and must be consistently monitored and protected.
There are two major problems that prevent small businesses from taking online threats seriously.
First, according to a 2017 survey of small business owners conducted by Womply, most business owners don't fully understand online hazards. In the study, digital threats didn't even make the list of the top 10 threats small business owners perceived as "extremely damaging."
Second, small business owners are simply too busy to dedicate much time to managing their online presence, tracking down negative reviews on all the various sites, etc. In a separate national survey, Womply asked thousands of small business owners to rank their top worries. Having enough time was right at the top of the list. Busy business owners may feel overwhelmed by the prospect of monitoring and managing their online business presence when they scarcely have time to keep their daily operations running.
Authorize.Net's innovative set-and-forget fraud detection filters, combined with BizShield's hands-off, 24/7 monitoring and alerting service, now provide robust defense against online, potentially business-killing threats.
Get tips for dealing with negative reviews here.
For more information about BizShield, visit www.bizshield.co.
About WOMPLY

Womply is a software-as-a-service (SaaS) provider to small businesses and one of the fastest-growing software companies in America. Our mission is to help small businesses thrive in a digital world. Every day we serve more than 150,000 small businesses across 400+ business verticals, in every corner of America. To learn more, visit http://www.womply.com or email info@womply.com.
This post is for informational purposes only and does not constitute legal advice or other professional advice or an opinion of any kind.