September 21, 2018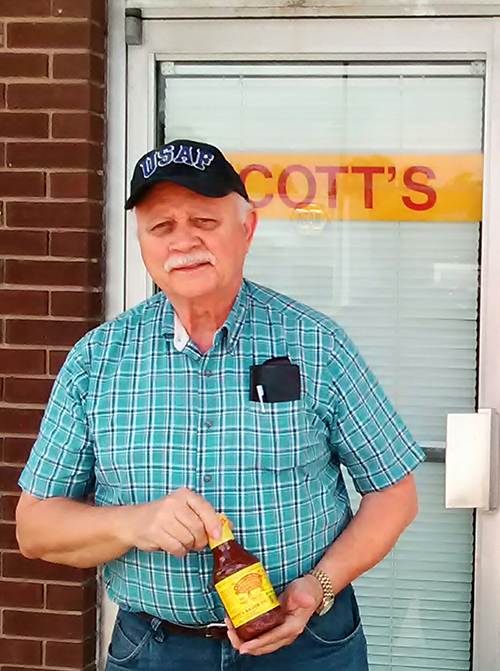 Scott's Barbecue Sauce is a well-beloved sauce that has been successful for generations—101 years, to be exact. Their secret recipe has been lauded by The New York Times, Food & Wine Magazine (where it won second place in their Barbeque sauce competition), Taste Full Magazine and more. They sell sauce and merchandise, and they have a buzzing restaurant called Scott's Famous Barbecue in Goldsboro, North Carolina. Their customers have even created a "Scott's BBQ Sauce Fan Club" group on Facebook with over 600 members. Sandra and A. Martel Scott tell us more about their family business.
When was Scott's Sauce first made?
The roots of Scott's Barbecue Sauce go back to 1917, when Adam Scott first got into the BBQ business in Goldsboro, N.C. The recipe for the sugar, fat and gluten-free sauce was developed over a three-year period and remains a secret passed down through the Scott family. Adam, a local minister, said the exact ingredients in the sauce were revealed to him in a dream. "It's the best ye ever tasted!"
Has the business, or the sauce for that matter, changed since then?
The original sauce was served on Scott's barbecue for nearly 30 years, until Adam Scott's son, A. Martel Scott, Sr., spiced up the sugar-free mixture a bit before obtaining a patent on the sauce in 1946. Since then, the family tradition has carried on. It's North Carolina barbecue-flavored by time.
We continue to manufacture, produce and sell our vinegar-based barbecue sauce. We ship 1 million bottles of it every year while running a restaurant.
How is Scott's Sauce different from other barbeque sauces?
Barbeque sauces from Texas are often tomato-based, whereas Scott's sauce is made from pepper and vinegar. Our sauce marinates deep into the meat. Tomato sauce just sits on the top. Uses for cooking chicken and pork are on the bottle, but many customers marinate seafood and other foods with it. I think most people who try it think it's a novel thing that's good.
How has partnering with Authorize.Net helped your family business?
Our customers are passionate about our legacy and our product, and Authorize.Net has helped us grow,reach new markets and preserve our legacy. Quick, efficient online transactions creates ease of access to our product for our customers.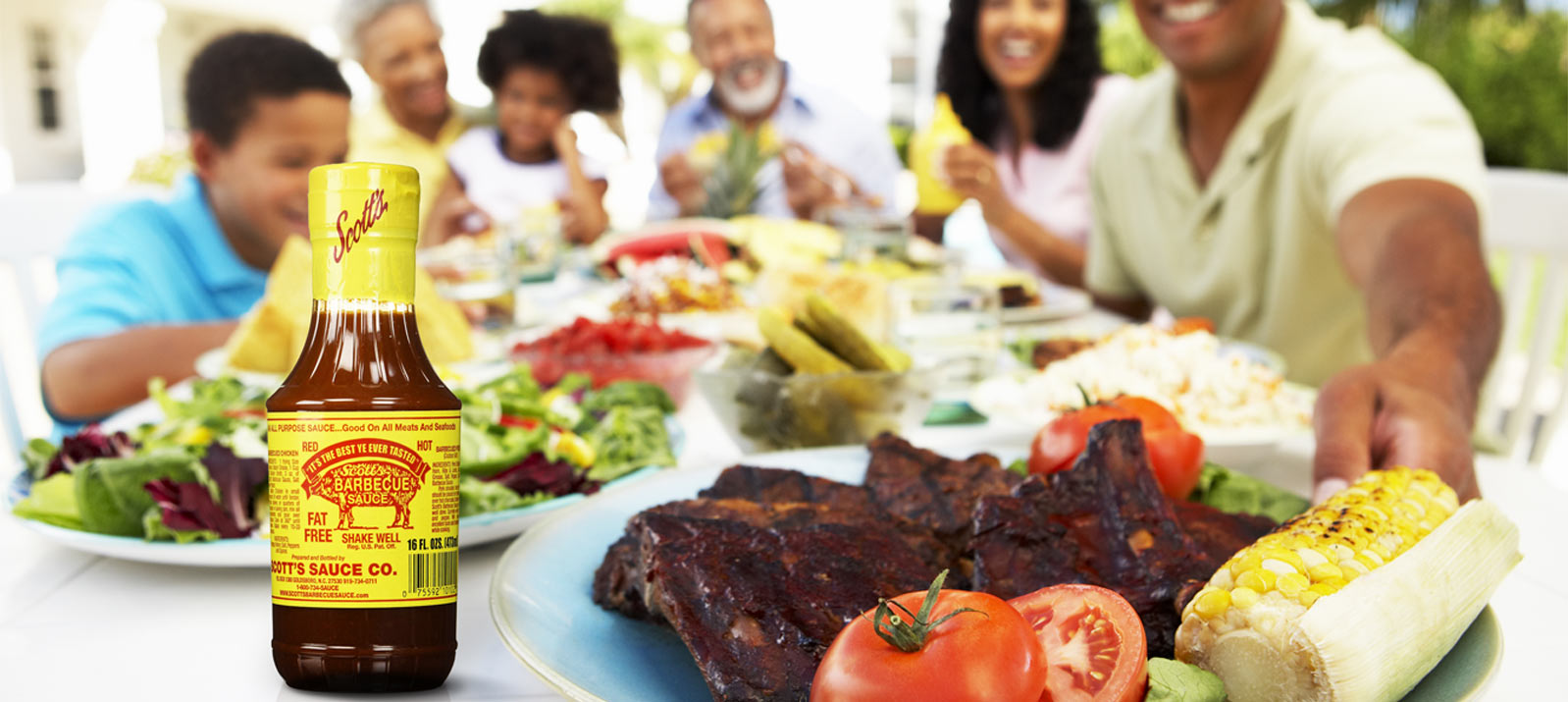 Learn more about Scott's Barbecue Sauce Company, visit: scottsbarbecuesauce.com