Recurring payments—A key tool for scaling your business

January 27, 2020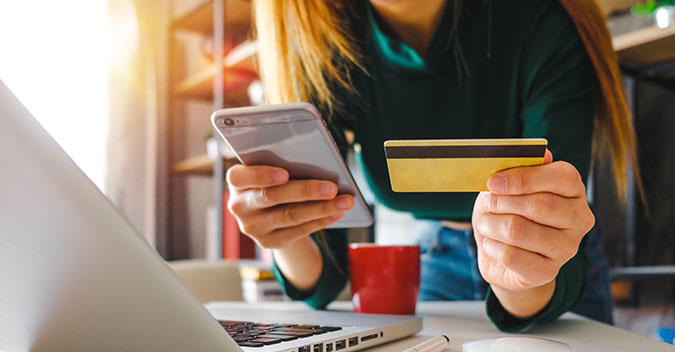 The price of a fast, growing business: How do I manage all these customers?
For business owners, scaling your business and managing that growth effectively is always going to be one of your top priorities. There's no better testament to your business's success than a quickly expanding customer base. However, with every victory tends to come a new challenge to tackle. For example, more customers could lead to the potential for billing errors, which in turn means time, money and resources that you will have to dedicate to the problem.
The good news is, if your business operates on a subscription-based model, there are tools available that offer an easy way to automate and simplify payments. You can find examples of successful businesses using the subscription model everywhere.
So what's the secret to managing recurring billing?
Recurring billing software such as Authorize.Net's Automated Recurring Billing™ (ARB) Customer Information Manger (CIM) and ChargeOver can be a huge help with handling the heavy lifting of managing subscriptions—freeing you to focus on growth. What used to be a painstaking process full of endless paperwork and spreadsheets can be handled almost effortlessly. And, as you've heard, two heads are better than one—so if you want to create a real recurring billing powerhouse, integrating ChargeOver and Authorize.Net is the answer.
Customize and automate your workflow
Authorize.Net's ARB solution allows you to create subscriptions that include a payment schedule, the billing amount, and the customer's payment information. If you need to bill a different amount, CIM offers that flexibility. Once a subscription begins, it will run without any added labor required from you. You can also customize the pricing for your subscriptions, and even trial periods!
For businesses that need a more comprehensive tool, ChargeOver is fully compatible with Authorize.Net. ChargeOver allows you to customize your invoices' look and feel, allowing you to stay consistent with your brand and identity. ChargeOver also provides you with plenty of email templates for you to personalize. And if you don't see what you need in a template, ChargeOver also allows you to build yourself custom events, giving you full rein to configure notifications to you and your customers according to your specific needs. You can also set up as many pricing plans for products and services as your business requires—tiered, unit, volume pricing, etc.
Don't leave yourself, or your customers, out of the loop
Each solution does a great job of keeping you 'in the know' about important details like upcoming subscription and credit card expirations, reducing your worries of failing to renew a customer's subscription, or losing sales due to an expired credit card. Each solution also offers reporting and other tools as well. Authorize.Net has the added advantage of being integrated to our Account Updater service which automatically updates expired or replaced cards, so you never lose out on a sales. 
The ultimate solution to your subscription billing woes
For those who have been searching for a way to manage their recurring billing process smoothly and effectively, ChargeOver and Authorize.Net both offer intuitive, flexible and powerful tools potentially saving you time and money. Getting started is as simple as visiting the Authorize.Net Merchant Interface or entering a few of your Authorize.Net details when signing up for ChargeOver.
To get a hands-on experience of how you can automate your subscription billing, sign up for a free trial with ChargeOver. It's easy to get started!