October 15, 2018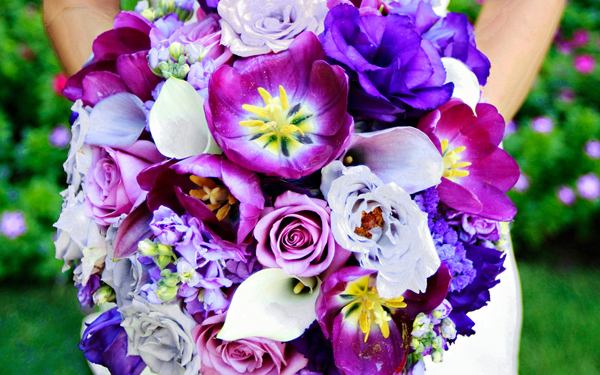 Authorize.Net Merchant, Baxter Phillip, tells us how his family's 95-year-old flower business, Phillip's Flowers, has flourished over time.  
Phillip's Flowers is a fourth-generation, family-owned florist with eight award-winning Chicago area locations, providing daily deliveries in the city and suburbs plus same-day and next-day nationwide flowers by wire. Their local specialties include distinctive wedding flowers, custom event decorations, a complete range of unique floral and plant gifts for every occasion, and exceptional sympathy expressions. Nationally, they're best known for their 800-FLORALS phone number and 800Florals.com website, which both offer a fast, fresh, easy way to send flowers almost anywhere in the U.S.A. and Canada. 
Can you tell us the story of your family business?
My grandfather dropped out of school in the sixth grade to help support his widowed mother and siblings.  One of his first jobs was delivering flowers on Chicago street cars in the early 1900s. He tried a variety of other trades but found that he had a real passion and talent for flowers. So shortly after getting married in the early 1920s, he and his wife opened a flower shop in Cicero, Illinois, and began raising their family in a little apartment above their store. 
Grandpa had a gift for floral design, and both of my grandparents believed in hard work, family togetherness and amazing customer service. Those values have served us well for four generations and still remain our guiding philosophy of our business. Today, there are more than 150 talented professionals on staff who keep the business humming 365 days a year.
What's the secret to surviving as a business for almost a century?
We're always striving to improve, with new products, services and technology to better meet our customers' needs. We buy our fresh flowers direct from around the world for the best selection and value, and we have an incredible team of talented designers. Business is changing at an increasingly rapid pace, and customer expectations are, too.  So we listen carefully to what our customers tell us, and we keep them coming back with quality, creativity, value and service.
What's the best part about selling flowers?
Flowers help us all celebrate our most joyous occasions, show others how much we care and comfort friends and loved ones at a time of sorrow. It's an incredible honor to play a part in all those experiences. We work with one of nature's most beautiful products, add our own creativity and share it in a way that helps others enhance their own lives. What could be better? Of course, we face challenges every day, too. But we wouldn't trade it for the world, because we love the beauty of flowers and the way they connect people on a really personal level. We treat every purchase as a top priority. That's the life blood of any business.
We still have the first dollar bill collected at our shop more than 90 years ago. It reminds us of the principles that our grandparents created the business with, and we still hold those principles close today. We're proud to continue their beautiful and impactful work.
How has Authorize.Net supported you in your journey as a business owner?
The vast majority of our business is by phone or online, and every year more and more in-store purchases are by credit card, too. So fast, reliable, secure payment processing is absolutely critical to our success. We use Authorize.Net for virtually all of our credit card transactions, including all phone, in-store and online floral purchases. We love the reliability, range of services and customer support.  We also love the way Authorize.Net lets us continue using our existing merchant accounts and processors. Most importantly, working with Authorize.Net better protects our customers and makes PCI compliance easier, because we no longer have to store any of our customers' credit card data.  
Bottom line? Authorize.Net helps simplify our payments while serving our customers better, and that makes business bloom.
Check out Phillip's Flowers on their website!
Have a great business and want to be featured on Authorize.Net? Submit your story.