Championing our small business merchants

We get it. In 2018, a website redesign isn't exactly cutting-edge news. But today, we're announcing more than just a reorganization of the same old information and an updated aesthetic. You're going to see a whole new approach – and we think you're going to like it.
Sure, we definitely want to deliver a modern and engaging website experience. And we're committed to helping you discover the information and resources needed to grow your business. But we also want to give you more.
Authorize.Net proudly supports and celebrates innovators, entrepreneurs, and risk takers just like you, who boldly follow their passions. Moving forward, www.authorize.net will champion the insights and experiences of our small business merchants loudly and clearly.
Please take a look and see what you think. Hear directly from passionate business owners about how they work with Authorize.Net. Get a better understanding of how our payment solutions help them succeed.
We think you'll like what you see.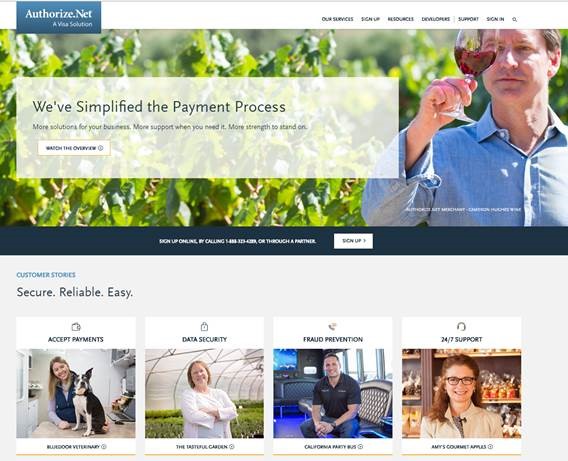 For more business tips and advice, visit the Authorize.Net blog weekly. Have a great small business tip or want your business to be featured? We'd love to hear what you're passionate about and how you turned it into a successful business. Submit your story.