June 15, 2016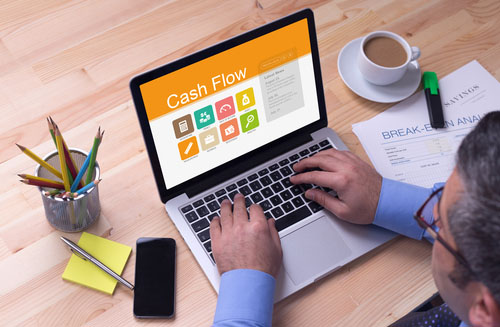 Cashflow is important to any business, but it's especially crucial for small businesses that typically have less working capital to run their business with.
All too often, small business owners focus so much on sales that they let things slide in regards to getting paid on time. Increase the odds of being paid promptly with these simple tips.
1. Invoice Promptly and Effectively
Generate and send invoices immediately after goods or services are rendered. Use courteous language in your invoices, and make sure that they are formatted to your clients' liking. For example, do they require purchase order numbers, EINs or other information to remit payment promptly?
2. Follow Up
If possible, set it up so that late payment reminders are sent automatically. Otherwise, set up a system to ensure that late invoices are followed up on consistently. At the absolute minimum, monthly or bi-monthly statements should be mailed to all accounts that owe money to your business.
3. Consider Contracts
Depending on the nature of your business, you might consider having clients sign contracts before providing any goods or services. Use the contract to specify your expectations regarding payments, including when they are expected and how much should be remitted.
4. Accept Electronic Payments
It may cost money to set up, but having the ability to accept electronic payments is a terrific way to encourage prompt remittance. Also, if your business requires recurring payments from customers, setting up Automated Recurring Billing using Authorize.Net is a great way to ensure prompt bi-weekly or monthly payments. Plus it's free with your Authorize.Net account.
5. Offer Early Payment Incentives
Incentivize clients to pay invoices early by offering discounts. For example, you can permit a client to reduce their payment by an agreed-upon percentage as long as it is received within 20 days instead of 30.
6. Small Business Funding
At Authorize.Net we know how important it is for you to have the capital that you need to grow your business. That's why we have partnered with Kabbage, a leader in funding for businesses. If you're an Authorize.Net merchant, you may qualify for up to $100,000 in funds*. To learn more, simply visit Kabbage and complete the one-page online application. Your funds can be available in minutes.
Using these tips, you can receive payments quicker and increase your working cash flow to help run your business more successfully.