February 21, 2017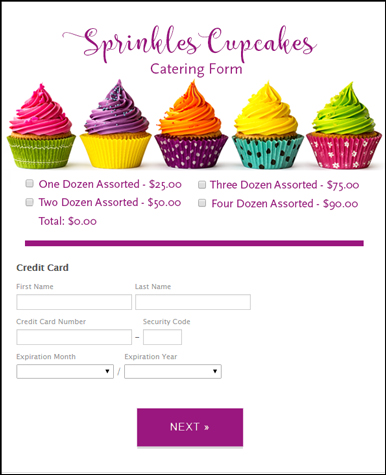 With over 440,000 merchants, Authorize.Net has one HUGE small business community, which is just one of the reasons so many third-party solutions integrate to our payment gateway. This series of blog posts highlights our partners and their unique offerings that meet all of your business needs.
Today's Topic? Form Solutions. 
We know that many merchants do not need a full shopping cart or online store. Additionally they may not be ready for a fully integrated custom solution. If you are one of these merchants, a form solution to accept payments might be the perfect fit. 
Benefits of form solutions include:
 • The ability to accept payments on your website easily and securely
 • A payment experience that blends seamlessly with your website's design
 • The flexibility to make minor changes without hiring a developer or Web agency
"Collecting money should be simple," says Authorize.Net Marketing Manager Richard Holder. "Form solutions allow businesses to get rid of paper forms and start easily collecting payments with an online form." 
Authorize.Net currently includes three form solutions in our Certified Solutions Directory: Formstack, JotForm and Wufoo. Read on to learn more about each solution and how to contact them. 
Formstack is an easy-to-use, secure online form builder that allows you to quickly create and deploy any type of order form to collect payments online. No coding is needed with its simple drag-and-drop interface, allowing you to create order forms in seconds. Formstack's secure payment forms integrate with Authorize.Net and adhere to the strictest security standards, and give you the power to route information wherever you need it.
Set up payment calculations, gather coupon and discount codes, and keep your data updated with over 35 popular Web app integrations. Multiple security features like 256-bit SSL, data encryption and password protection ensure that you can safely gather personal payment. Whether you need to create a simple online order form or to run your entire business online, Formstack makes it simple to collect the money you need to grow your business.
JotForm allows users to easily create powerful payment forms to collect orders, register event guests, process application fees, and accept donations—  all without requiring any coding experience. Many businesses choose JotForm because of the tool's ability to enable recurring Authorize.Net subscription payments, sell multiple items on the same form, and include product images. JotForm has 10,000 ready-made form templates, dozens of integrations with popular CRMs, e-mail marketing services and 400 widgets to make it one of the most popular form builders for companies in the world. Major JotForm features include an analytics tool to measure form performance, a form theme designer for fantastic styling options, and custom autoresponder e-mails sent to customers. Plus, with recent JotForm updates, you can even create a payment form that integrates with Authorize.Net straight from your mobile phone. If you collect fewer than 10 payments each month through JotForm, it's completely free.
Wufoo's online form builder lets you create any form you need. Within its Form Gallery, you have over 90 templates and form examples to choose from—whether you're looking for contact forms, invitations, registrations, even survey templates. You can collect data, registrations and online payments you need without writing a single line of code. Its powerful payment integration features help you easily process credit cards and build your business securely. After designing your form or choosing a template, you can quickly assign prices to selections on your form, choose custom currency and select specific collection settings. Once you've shared your form, Wufoo's form analytics lets you dive into your data to track views, submissions and conversion rates. Wufoo's got the security you need so you can generate revenue with peace of mind. To learn more about how Wufoo and Authorize.Net can help you build your business today—click away!
Have a great small business tip or want your business to be featured with your small business advice? Submit your story.