February 12, 2019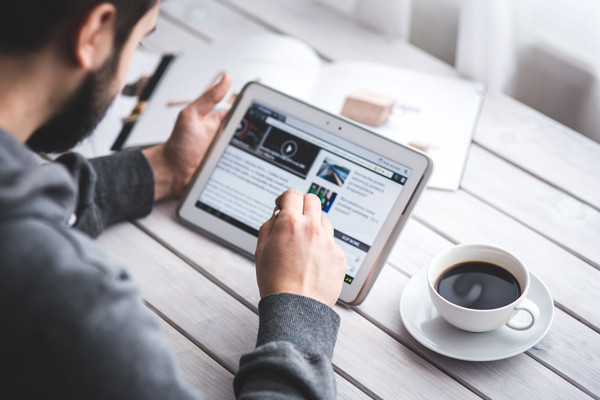 My name is Seth Shoultes, and I am one of the co-founders of Event Espresso, an events registration and ticketing platform for WordPress. Event Espresso provides an open source, online events registration and ticketing software for WordPress. I love helping people across the globe with their business needs, streamlining their event registrations processes, and helping them to generate revenue.
How Event Espresso Began
My wife enjoyed organizing scrapbooking classes in Utah but was tired of paying high commission/service fees to third-party event registration platforms. When I looked around for event registration plugins for WordPress, I couldn't find any that a non-technical person would understand, so I set out on a mission create my own. A couple of years later, my co-founder Garth Koyle and I participated in the Utah Entrepreneur Challenge, coming in first place and winning 40 thousand dollars to get our business off the ground.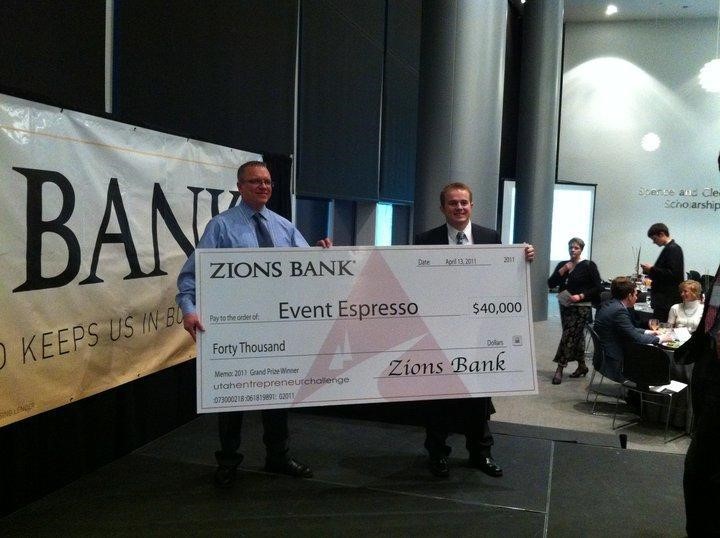 Today, Event Espresso powers events registration and ticketing for over 40,000 event organizers across the world, and we use Authorize.Net as our payment gateway. With our product, event organizers have the freedom to host different types of events like online event registrations, ticket sales, or even member and guest registrations. Event Espresso empowers event organizers to create and manage their events right from their own WordPress websites. This gets them more control, and they save hundreds or even thousands in commission and ticketing fees because they don't need to use a third party ticketing solution. And our customers can use Authorize.Net to accept payments themselves through our seamless integration.
While we began with WordPress, we now have a sister product called Event Smart where you can create an events ticketing and registration website.
My Developer Experience with Authorize.Net
I found out about Authorize.Net after researching payment options for my wife's scrapbooking registration website. Some of her customers didn't have PayPal accounts and wanted to pay using a credit card, so we implemented Authorize.Net on her website. We liked it so much that my co-founder and I decided to use it for our own company. Authorize.Net's integration with our Ecommerce platform, Recurly, and the flexibility with Ecommerce payments allow us to securely receive payments from event organizers across the world who purchase our software, Event Espresso, for their projects.
One of the great things about tools like Event Espresso and Authorize.Net is that they will grow with you as your organization hosts more and more events so you can continue to receive online payments from your attendees. We love the ease of use when building payment integrations, quick turnaround on transaction processing, and next day funds availability in our bank account. One of our customers, the Los Angeles Center of Photography (LACP), uses Event Espresso and our Authorize.Net integration to bring their photography event "Exposure Weekend" to the next level, citing it as a "smashing success" because of the easy integration and reliable gateway.
Years ago, when I explored Authorize.Net after some research, I chose to integrate with their API and did so simply by using an API Login ID and a Transaction Key. Integrating was great for customers because whether you were an experienced WordPress developer or just a beginner, you could get started quickly with Authorize.Net and drop in your API credentials from your Authorize.Net merchant account. We recently  launched a new integration with Accept  from Authorize.Net  which is a suite of developer tools for building websites and mobile applications without increasing PCI burden for merchants.
Advice to Aspiring Entrepreneurs
In my experience, providing reasonably priced software solutions and excellent customer service has been the most significant benefit to our revenue base. Customers keep coming back and referring us to their friends because we treat all of our customers like they are our only customer. We like partnering with Authorize.Net because their team shares our values and commitment to customers.
Our advice? Choose Event Espresso for your event registrations and Authorize.Net for your event payments and move forward with your events today.

Follow Event Espresso on Facebook and Twitter.
Have a great story and want to be featured on Authorize.Net? Submit your story today