October 06, 2020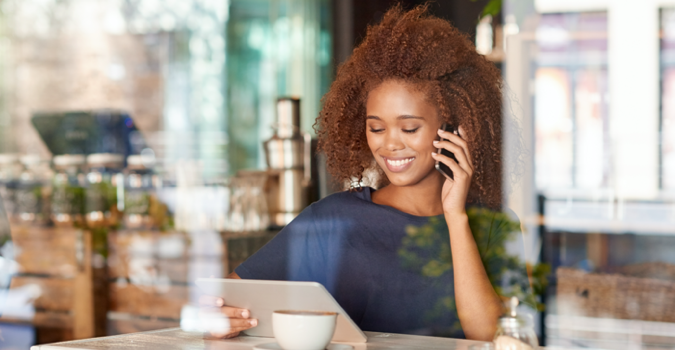 Customer safety = digital payments
Consumers are taking advantage of new ways of shopping. And they are gravitating to retailers and businesses that make it easy and safe to shop. This may mean shopping for groceries or household items online, ordering food with delivery services, or buying goods online and picking up curbside. These new scenarios require flexible–digital payment options.
While many consumers are adapting to this new normal and changing the way they pay, there are some businesses, services, organizations that traditionally rely on check payments. Checks pose an interesting problem for customer and businesses in the current environment. However, there are options. eChecks provide customers with another digital solution that limits contact and makes it easy for recurring payments. Merchants benefit by lowering the burden of processing traditional checks, while providing additional payment options to their customers.
What are eCheck payments? Authorize.Net's ECHECK.NET payment service allows merchants to accept electronic check payments for goods and services purchased via several methods, including mail order/telephone order and e-commerce websites. An electronic check works much like a regular check, only instead of using a paper check to provide their bank account, routing number and payment authorization, the customer provides the merchant with the necessary payment information through other methods, allowing the merchant to process the information electronically.
Benefits of eChecks
Additional digital payment option to limit contact
Reduce processing and back office costs
Easily manage recurring payments
Faster processing and deposits than traditional checks
Limit potential fraud exposure
How does the eCheck.Net system work?

A customer presents their bank account information for processing, specifically the ABA routing number and their checking account number.
Using the customer's account information, an electronic request is made to Authorize.Net to charge or refund the customer in the amount of the purchase, via your website or the Authorize.Net Virtual Terminal.
Authorize.Net receives the electronic request and stores the transaction in the "batch" where the other transactions for the day reside. 
At the end of each business day, a request is submitted to the customer's bank through the Automated Clearing House (ACH) to charge or refund that particular customer. This is called "settlement" or "settling your batch." 
Because there is still manual intervention by the bank, electronic checks are not considered "real-time." The eCheck.Net system waits for the result of the transaction from the bank. This process usually takes two to three (2-3) business days but has been known to take up to five (5) business days. 
If sufficient funds are available in the customer's account, the funds will be deposited into your bank account on file by eCheck.Net after a seven-day clearing phase. If funds are not available, the customer's bank will send back a response through the ACH to Authorize.Net, and will post the item as a return to your settlement statement. 
Your eCheck.Net account balance will be updated depending on the results of the transactions. 
If you are interested in eCheck.Net or other Authorize.Net payment solutions, please contact us at 1-888-323-4289.
Sources