November 15, 2018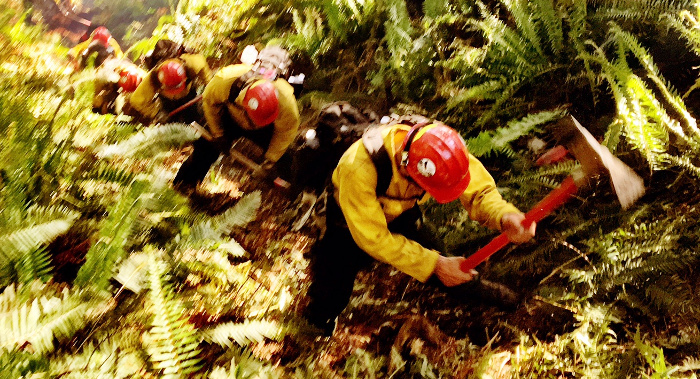 "For sure we are a very unusual company. Our warehouse is a large metal warehouse with our big red Dragon on it, which causes all the locals to call the building 'The Dragon Factory'" says DragonSlayers Founder, Trooper Tom Edmonds.
DragonSlayers Inc. manufactures and sells premium, durable and compact USA-made wildfire tools and toolkits. Their advanced tools replace traditional, less-effective wildfire hand tools that are still in use by a majority of today's firefighters. Its customers include national and international fire departments, and individuals who live in wildfire-prone areas.
Can you tell us more about your background?
My background is a Forester by education. I was a war Marine by draft and served as an infantry officer in the Marine Corps in Vietnam. After they sent me home from the war, I returned to my job as a smokejumper (a remote wildland firefighter) for the bulk of my working career- 25 years as a smokejumper with 526 smokejumps in Alaska, Canada, American West, even the Ozarks, and the Appalachian Mt. Range. I have commited my life to protecting the lives of others in my military career and in my business.
What inspired you to start a company revolving around fighting wildfires?
Most landmasses onearth are dangerous wildfire places. I saw firsthand that wildland firefighting technology development was stagnant for many years, and I decided to change that.
Dragonslayers started as a research company and received Phase I and Phase II Grants to develop a better Pulaski, which is the Western "Icon" fire tool. The U.S. Forest Service was so happy with the evolution to a traditional tool they asked what I could do with a bigger Phase II USDA Small Business Innovation and Research Grant of $300,000. We took integrated traditional tools with helicopters and other vehicles, to carry cross-country and use on fires. But we thought we could do something even better with the grant. So Dragonslayers became a manufacturer of fire tools and began the transition away from older equipment to arm the elite fire fighters like smokejumpers, hot shots, repellers, helitack crews and engine type crews.
How has Authorize.Net helped your business?
We developed an online store, http://www.dragonslayers.com/. Our store uses Authorize.Net for its reliable and secure services. Previously, we only took orders over the phone, but now we generate at least half of our sales through the website. Authorize.Net helps save so much time by not having to write up invoices and run credit cards through our desk credit card station, which allows us to focus on innovating new tools to help firefighters and the people they protect.
Learn more about Dragonslayers at http://www.dragonslayers.com/.
Want to share your business story with the Authorize.Net community? Submit your story here.