November 16, 2016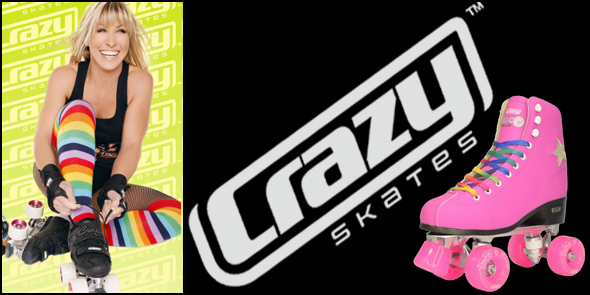 We spoke with Amy Lebo, operations manager at Crazy Skates USA to learn the Crazy Skates story and the secret to their success.
Tell us about Crazy Skates.
Primarily focusing on roller skates and inline skates, Crazy Skates specializes in multiple markets within the industry. From roller rink rental skates and recreational children's skates to adult "retro" skates and roller derby equipment, we take pride in helping people enjoy what we believe is one of the most wonderful pastimes! We are based in Indianapolis, Ind., with headquarters in Australia.
How did Crazy Skates get its start?
Our founder, John Moore, owned and operated a roller skating rink in Australia. Not happy with the quality of skates available to his customers, John decided to create his own skates. Word spread and fellow rink owners asked John if they could purchase his skates for use at their rinks. What began in 2007 as a "crazy" idea has now developed into an internationally recognized roller skate brand of choice.
What is special/unique about Crazy Skates?
Skate production is a competitive market with the focus being on price, which can lead to a decrease in quality. This is where Crazy Skates is different. We take all of our passion for people enjoying the pastime of roller skating and put that in the development and manufacturing of every product. We then figure out how we can produce a high quality product at the very best price. Traditionally, skate manufacturers work with wholesalers who in turn sell the skates to the end user. Crazy Skates acts as both the manufacturer and distributor, which helps us control costs.
What do you love about the roller skating business?
Roller skating is a pastime that has a way of bringing people together. Putting on a pair of skates allows us to enjoy the moment and the sensation that only being on eight wheels brings. Roller skating just tends to make people happy. It is more than just a sport. At Crazy Skates, our goal is to improve the experience people have when they ride skates. We truly believe that this is the quintessential difference between our brand and any other.
How do you use Authorize.Net?
As the world moves faster, Crazy Skates has had to review the ways we serve our customers. The reliability and ease of Authorize.Net was a logical fit. Authorize.Net is fully integrated with our accounting system, which is critical for our supply chain management. We are happy to be associated with a payment provider that gives us flexibility, and most importantly, after-hours service to ensure that our payment system is operational at all times. Authorize.Net is our choice in both the USA and Australian operations. Just like us, Authorize.Net understands the needs of local financial transacting! Choosing Authorize.Net was and will remain part of our success story for years to come. A great partnership that truly keeps the wheels turning!
Have a great small business tip or want your business to be featured with your small business advice? Submit your story.