July 23, 2016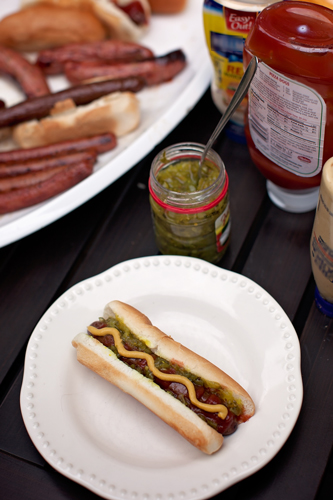 Today we celebrate America's favorite summer food, best enjoyed at the ball park or on the grill on a hot summer day. Authorize.Net merchant, NorthStar Bison, makers of high quality, 100% grass-fed beef and bison hot dogs shares its story and business advice.
We spoke with Sean Graese about his family's ranch.
How did NorthStar Bison get its start?
NorthStar Bison is family owned and operated and was birthed in September 1994 with the purchase of two young bison to fulfill a life-long dream of both of my parents. Shortly after, in January of 1995, we added six bred cows which contributed to the growth of the herd reaching 14. During that time, the decision to market the meat directly was made. In pursuit of learning how to raise and produce the highest quality of meat, we realized that 100% grass-fed bison was the best all around; good for land, good for the animals and good for people. This became our motto. We were determined to make quality products and excellent customer service our primary commitment to our customers.
The meat offerings have expanded to include bison, beef, lamb, pastured poultry and pork, elk, ostrich and venison. Our market includes retail and wholesale customers ranging from restaurants to grocery outlets and ranch stores.
How has NorthStar Bison achieved success?
Authorize.Net enables us to accept payments on our website www.northstarbison.com so we can offer our high quality meat and products to customers around the country. But the website offers even more than online ordering. Our family is passionate about health. My parents were both power lifters and my mom was a dietician before starting the ranch. They wanted to consume and offer high-quality, red meat protein, so healthy, even trained professional athletes could enjoy its health benefits. Our website, social media and newsletter offer education, articles, interviews and even recipes for a healthy lifestyle, from the health benefits of nutrient-rich, grass-fed meat to the benefits of CLA and Omega 3. We believe in taking the best care of our animals to produce nutrient enriched food to sustain a healthy lifestyle.
What would be your advice to other small businesses out there?
We truly believe in the quote, "Worry about being better, bigger will take care of itself. Think one customer at a time and take care of each one the best way you can." – Gary Comer, founder of Land's End.
Satisfying our customers' requests is our number one priority. Because of this, the growth of our business has been through the word of mouth of our happy customers.
To learn more visit: www.northstarbison.com.
Have a great small business tip or want your business to be featured with your small business advice? Submit your story.