September 28, 2017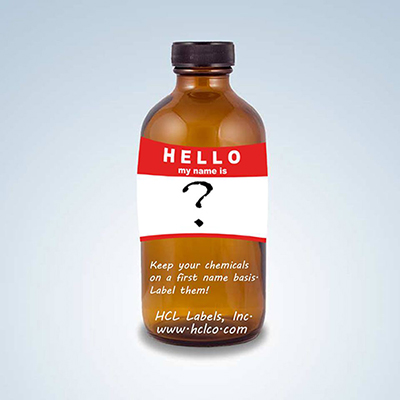 Specializing in signs and labels that prevent accidents and save lives, Authorize.Net merchant HCL Labels shares its business advice.
"Our business is safety. Keeping workplace safety in mind in all that we do, we care about each client and each order whether big or small," says Ben Nell, VP. "It's a great feeling knowing the products we sell can prevent an accident, so we don't focus on selling more, we focus on informing better."
How does HCL Labels prevent accidents and save lives in the workplace?
HCL Labels Inc. has been helping companies comply with federal environmental and workplace safety regulations for over 20 years.
Knowing that the health and safety of our customers, employees, and the safety of general public is of the utmost importance, we adopted the phrase "Preventing Accidents, Saving Lives" and use it as a daily reminder as to why we're in business. We help companies keep their teams safe and stay compliant with the latest OSHA/GHS requirements. Over the years we've created highly visible labels. This has allowed first responders quick reference to the information they need to ensure they are following proper procedures and able to provide the quickest treatment.
Of course, we don't like to hear about accidents in the workplace, and hope that our products prevent them, but we're happy to know that they minimize injury as well.
Tell us a little bit about the safety products you have.
As the frontrunner for GHS labeling, and with the largest selection of GHS secondary container labels, we carry an extensive inventory of health and safety signs, labels, and placards, safety products including software and publications and drug testing kits—all ready for rapid delivery to our customers. In addition we have the capability to produce custom-made signs, labels and safety products with a fast turnaround time. Foreign language labels are also available.
All health and safety signs, labels and placards are carefully researched to ensure the information is current and accurate, and complies with OSHA (Occupational Safety and Health Administration) and ANSI (American National Standards Institute) standards.
How have you stayed current in the market?
Over the years, HCL has endeavored to meet our customers' needs in every way possible. We add new health and safety products and services as necessary to keep apace of those needs. HCL also offers Environmental Health and Safety, and Hazard Communication Training and Consulting by employing experienced and knowledgeable professionals who are available to assist companies on-site with compliance challenges. Our instructors are equipped with the most up-to-date information available to ensure employees receive the best and most complete training in all areas of environmental health and safety.
Our goal is to provide customers with knowledgeable and courteous customer service before, during and after the sale. We work hard to ensure complete customer satisfaction.
How has HCL grown over the years?
In 2012, we launched the new website, www.hclco.com which allowed us to easily sell our health and safety products to companies across the country.
We're excited that Authorize.Net enables us to quickly and easily take orders online. Their low fees and easy integration with our website helps to maintain a professional presence, with the ability to accept all major credit cards in a secure location.
To learn more about HCL Labels visit www.hclco.com.
Have a great small business tip or want your business to be featured with your small business advice? Submit your story.