September 13, 2018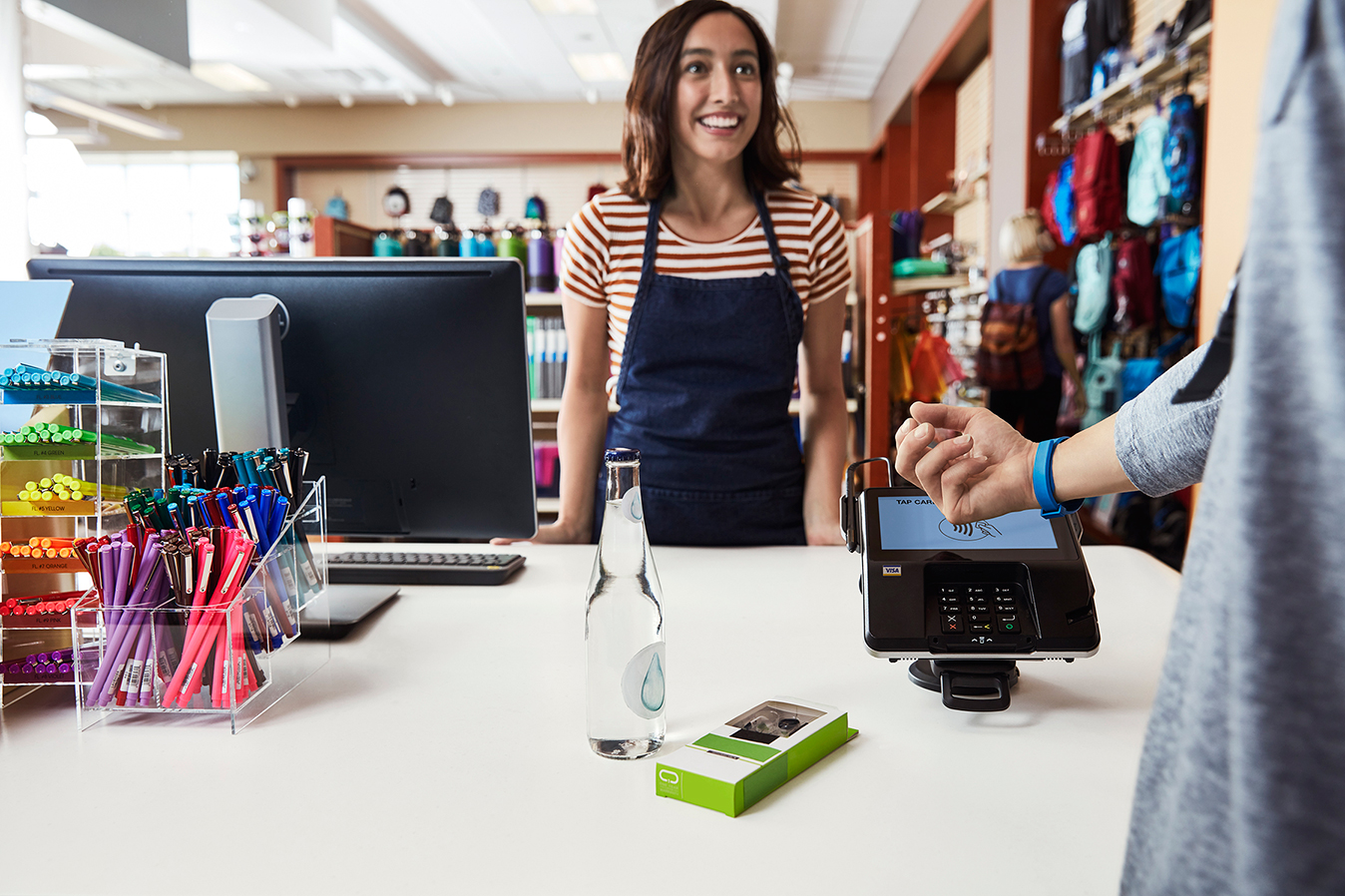 Did you know that accepting digital payments costs less in the long run? On average, only 27% of small-to-medium sized businesses (SMBs) surveyed prefer digital payments like credit cards and ApplePay over non-digital payments like cash. However, based on the surveyed SMB's estimates, digital payments are cheaper to process and more preferred by consumers.
Impact on SMB's expenses: Cost of Digital and Non-Digital Payment Methods 
Moving, storing, and securing cash, checks, and money orders take valuable time and are also subject to fees and losses. This includes losses from inaccurate cash handling, check fraud, theft and procedures required to minimize these losses. Not surprisingly, 74% of SMBs agree that accepting digital payments helps them manage their business more effectively. That said, businesses also face costs and time with accepting digital payments, like setting up the systems needed to process payments, ongoing infrastructure fees, chargebacks, and the cost of accepting payments. However, SMBs estimate, based on 2018 survey data, that the average cost of processing digital payments, inclusive of both direct expenses and labor costs, is 57% less than non-digital payments.
What is driving the payment processing costs? 
Various expenses are associated with non-digital and digital payments. Non-digital payment direct expenses include bank processing fees, third-party transportation costs, shortages, bounced checks, and related equipment costs.  Digital payment expenses include POS terminals, card acceptance fees, cybersecurity fraud prevention costs, and chargebacks. Based on SMB's estimates of their direct acceptance and fraud related expenses, digital payments on average cost 50% less than non-digital payments.
Digital payments can free up employee and owner time. 
Businesses spend a significant amount of time processing payments received from customers. For nondigital payments, this includes cash counting and reconciliation, prepping and filling cash registers, preparing deposits, transporting cash and checks to and from the bank, and security monitoring. For digital payments, this includes storing and filing of card signature slips, card reconciliation, checking terminals for security, and dealing with card fraud investigations.
The non-digital payment process that takes the longest is counting cash and reconciling the books, followed by prepping and filling the cash registers, and going to the bank. For digital payments, the process that takes the longest for most firms is dealing with the card signature slips and card reconciliation.
On average, SMBs surveyed estimated that it takes 542 hours to process $100,000 in non-digital payments compared to 189 hours to process $100,000 in digital payments.  In other words, SMBs surveyed said that it takes almost three times as much time to process non-digital payments compared to digital payments.  By reducing the amount of employee time necessary to process payments, digital payments can free the employee for more productive uses of their time.
Incremental accounts payable labor savings. 
Businesses also spend a significant amount of time paying their suppliers and vendors. Paying digitally allows businesses to save time through more efficient accounts payable processing.  SMBs surveyed indicate that, on average, they process 25% more accounts payable transactions per full-time equivalent employee (FTE) when paying digitally compared to non-digitally. These labor savings are incremental benefits to those referenced above from acceptance of digital payments.
Impact on SMB's Revenue. 
The acceptance of digital payment methods enables businesses to sell more goods and services to consumers who prefer digital payment methods. Two-thirds of SMBs tell us that customers spend more when using card versus cash. Half say sales increased after they began to accept digital payments – by an overall average of 8%. The impact increases with the size of the business, ranging from 5% for micro businesses to 17% for medium businesses.
Excerpt from Digital Transformation of SMBs: The Future of Commerce, presented by Visa.