Short-term funding can be used for inventory purchases

Short-term funding can be used for inventory purchases
October 21, 2019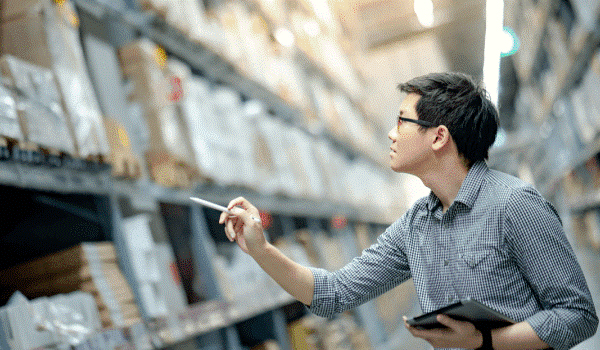 Guest blog contributer, Steve Kietz, is recognized as one of the leading sales and marketing executives in the US payments industry. His accomplishments range from leading marketing efforts for both Chase and Citi bankcards, running the fastest growing internet bank in history, expanding the business of EDO Interactive 100X in two years and leading/advising payments startups that have been purchased by Intuit and Square. He has always invested time in mentorship and many of his proteges hold important positions at leading banks and card networks.
For those businesses accepting online payments, growth is expected. You have already taken the first step to manage your cashflow and mitigate lag time for receivables by making payments to your business easier for your customer. Managing cashflow has many different approaches and we are happy to work with companies like Authorize.net to help your business thrive. Thousands of businesses that we work with each year use fixed-cost funding from Reliant in conjunction to their other cashflow management tools. 
By managing your inventory, you're more likely to stay out of the 82% of small businesses that fail due to cashflow problems.  There is a reason  some funding tools work better in certain situations than others. Inventory purchasing is one of those situations where short-term financing may serve your business better than long-term alternatives. Whether your inventory is in demand year-round or seasonal, there are often discounts for purchasing it all up-front. There are also other benefits for ensuring your business is ready to buy when your inventory is being sold. 
Why financing options work
Making advance payments on your inventory or paying a loan months after your inventory has been sold leaves your business in a cashflow bind. However, for businesses that require inventory or bulk purchasing, short-term financing options are ideal. Fixed-cost, short term loans can help small businesses during seasonal revenue fluctuations or when they require immediate funding. 
The faster you can stock your shelves with what is wanted, the faster you can sell the product.  Small business short-term financing  is great for inventory purchases because you can pay it back day-by-day versus budgeting a large lump-sum in the middle of the month. For small-business owners, short term financing options fit because you don't have to secure the funds you need with your business or house as collateral.
Fixed cost funding is fast and easy to obtain. It shouldn't take more than a few days between filing the application and getting the money deposited in your bank account. If you are using a traditional lender to finance inventory purchases, you are likely to run into a few obstacles. This is extremely important in situations where you don't have weeks to wait to purchase inventory. Short-term financiers might also give you the flexibility of negotiating terms of repayment.
Many businesses struggle with cash flow because of low profit margins and the timing of sales in contrast to their expenses. This is where a short-term financing option can be used to finance the purchase of inventory which allows you to use working capital for other business expenses.
Short term inventory financing can also enhance your inventory purchasing power by improving the business's revenue. By maximizing the amount of inventory, you have for sale, you can purchase the products that are in high-demand. This is particularly useful when there is a high demand for products.
About Reliant Funding
Since 2008, Reliant Funding has had an uncompromising commitment to providing the funds you need with the service you deserve. We have been recognized on the Inc 5000 list for seven consecutive years. Our focus is to work hard for small business owners to get the fixed cost capital they need for growth. Learn more about Reliant Funding.