Authorize.Net merchant, KinkyCurlyYaki, is the premier provider of textured hair extensions designed to blend perfectly with kinky, curly, and coarse hair textures. The Founder and CEO, Vivian Kaye tells us more about her mission, and the Authorize.Net features that help her get there.
KinkyCurlyYaki was one of the first companies to make hair extensions for textured hair. It launched at a crucial time when many black women and other women of color, who primarily wear extensions as their protective style of choice, were transitioning away from perms back to their natural hair textures and could not find extensions that blended with their natural hair without using chemicals or heat first.
Where did your inspiration for starting a hair extension business come from?
Prior to launching KinkyCurlyYaki, I was already running a successful wedding decor business. Because I was always on the go with clients, I wanted to make sure that my hair looked great without me having to worry about it. This was in 2010 when YouTube was gaining popularity and I was watching a ton of videos searching for quick and effortless hair extension styles for my natural curly hair texture. However, I was only coming across videos of women using Brazilian, Peruvian or Malaysian hair extensions that didn't blend with their hair, so they had to use excessive heat to make it work, which led to unintentional hair damage. And the end results did not look natural or pretty.
From there, my research continued, and I found that most hair extension companies carried mostly straight or synthetic curl textures that were not versatile or easy to maintain. So a couple of years later, in 2012, I decided to create a company that not only sold high quality, kinky, curly and natural-looking textured hair extensions—but one that also celebrates the black women who wear them. The rest is history.
What does it mean to you to help women feel their best?
Our customers want to have an impact and leave their mark on the world and look beautiful while doing it. At KinkyCurlyYaki, we prioritize black women by offering them the widest variety of product variants and textures that work for our hair. The variety and quality of our products really can't be found anywhere else. Black women are often neglected by beauty companies and left out of the beauty/haircare conversation. As a result, most products that are created aren't made with us in mind and don't really work for us. So to be able to create something JUST for black women that fits into their lives so seamlessly is really a dream come true. And then seeing them out in the world wearing our products with a sense of pride really puts a smile on my face and warms my heart.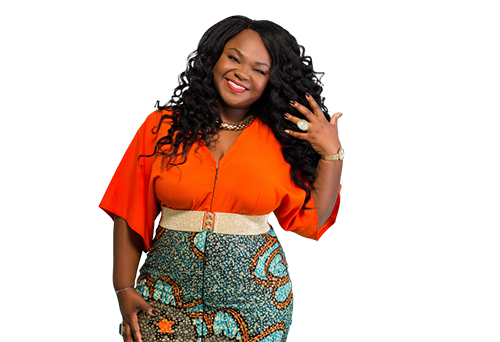 Which Authorize.Net features do you use and how do they help your business?
Of the suite of services, we use the Advanced Fraud Detection Suite, Ecommerce Payments and 24/7 customer support.
As an online retailer that manufactures premium products, security and fraud prevention are extremely important to our business. The Advanced Fraud Detection Suite provides instant alerts the second a transaction looks suspicious. Being able to safely and efficiently process payments using a processor that integrates with our partners at Shopify Plus is an integral part of why we do business with Authorize.Net. It gives me peace of mind.
When it comes to choosing our software service providers, we always look for ways that we can integrate the software into our other existing programs.
We sell KinkyCurlyYaki products exclusively online, so while physical stores have a closing hour; we do not. Because we're open 24/7, it's important that our partners (especially one who helps us process payments) is also available around the clock should we need their assistance or support.
Would you recommend Authorize.Net to a fellow business owner?
Absolutely. Our products primarily sell online at KinkyCurlyYaki.com, but we do a few offline events throughout the year such as consumer product shows and popup shops. Having an efficient and secure payment gateway is a game changer and puts our customers at ease because they know they can trust us with their hard-earned money. When I made my first online sale, I felt pure joy and happiness. That was the moment that I said, "OK, maybe I can really turn this into something amazing." And Authorize.Net helped me do that.
To learn more about KinkyCurlyYaki, visit their website and follow @kinkycurlyyaki on Instagram, Facebook, and Twitter.