April 20, 2016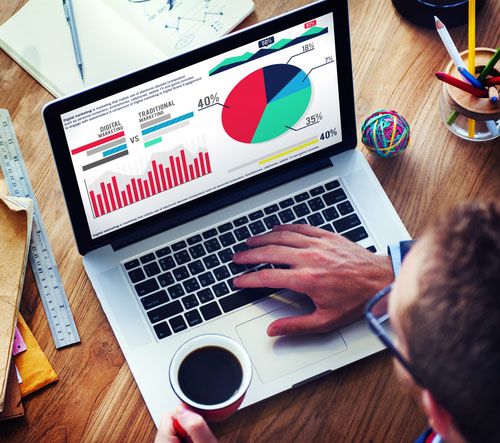 Running your own business means slacking off isn't an option. When you don't make the best use of your time and energy on a consistent basis, you risk slowing down commercial growth, losing potential customers and leaving a lot of money on someone else's table. With so much at stake, the stress of not living up to your expectations can be downright paralyzing, but fear not! These five productivity-boosting tips can teach you how to get the most out of every day and still make it home in time for dinner.
1. Delegate, Delegate, Delegate
The triple-word emphasis here is important because so many small business owners are afraid to give up an ounce of control, even if that means working overtime and missing holidays. In reality, by insisting on doing everything on your own, you're probably stretching yourself too thin to be very effective at any one task.
Using Authorize.Net for your payment processing makes for an excellent place to start, but there are also many other ways to simplify day-to-day procedures. For example, if you're struggling to build a presence on social media, you might want to invest in a tech-savvy planner who can create and maximize your pages. In-house training of new hires can be handed off to your most experienced employees. The idea is to let go of smaller details so that you can fully focus on taking your business to the next level.
2. Take Advantage of Affordable Online Helpers
Setting up reliable digital systems like Authorize.Net to accept payments, Freshbooks to track time and manage invoices and MailChimp to manage email marketing net big boosts in productivity, but why stop there? From printable business plan templates to free professional marketing lessons to low-cost analytical tools, the Internet is full of amazingly effective resources for increasing your productivity without blowing your budget.
3. Streamline Customer Service
By using Authorize.Net to process credit cards, you're already one step ahead of the game. Using drop-shipping services to lower the cost of logistics, uploading a list of frequently asked questions to cut down on time-consuming inquiries and creating a standardized protocol for dealing with complaints are all examples of other smart changes you can make to improve efficiency in customer support.
4. Don't Bite Off More Than You Can Chew
Yes, you want your small business to expand as fast as impossible – but not at the expense of quality, reputation and your own sanity. Taking on too much all at once is a recipe for disaster. While you might feel more productive at first, it will eventually leave you too drained and stressed out to keep up with all of your new responsibilities.
5. Expect the Unexpected
Keeping a steady pulse on work balance is great help, but in business, there will undoubtedly be times when new problems are dumped on your plate that just aren't within your realm of control. To prevent them from creating disorder in your daily routine, it's a good idea to always have an emergency plan on the back burner. Cover common scenarios like unhappy or injured customers, unforeseen expenses, marketing mistakes, natural disasters and repair fees. That way if you're faced with multiple issues at once, as often happens, you can immediately cross a few off your to-do list.
In general, remember to stay positive when emergencies or mistakes threaten to derail your progress. Running a business is a learning process, and it won't always be smooth sailing. The quicker you can stop regretting the past and start looking toward the future, the more productive you'll be in dealing with the challenges in front of you right now.