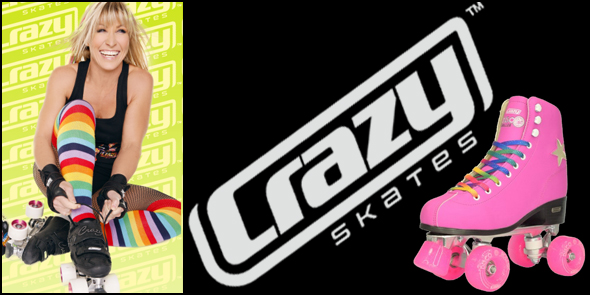 We spoke with Amy Lebo, operations manager at Crazy Skates USA to learn the Crazy Skates story and the secret to their success.
Tell us about Crazy Skates.
Primarily focusing on roller skates and inline skates, Crazy Skates specializes in multiple markets within the industry. From roller rink rental skates and recreational children's skates to adult "retro" skates and roller derby equipment, we take pride in helping people enjoy what we believe is one of the most wonderful pastimes! We are based in Indianapolis, Ind., with headquarters in Australia.
How did Crazy Skates get its start?
Our founder, John Moore, owned and operated a roller skating rink in Australia. Not happy with the quality of skates available to his customers, John decided to create his own skates. Word spread and fellow rink owners asked John if they could purchase his skates for use at their rinks. What began in 2007 as a "crazy" idea has now developed into an internationally recognized roller skate brand of choice.
What is special/unique about Crazy Skates?
Skate production is a competitive market with the focus being on price, which can lead to a decrease in quality. This is where Crazy Skates is different. We take all of our passion for people enjoying the pastime of roller skating and put that in the development and manufacturing of every product. We then figure out how we can produce a high quality product at the very best price. Traditionally, skate manufacturers work with wholesalers who in turn sell the skates to the end user. Crazy Skates acts as both the manufacturer and distributor, which helps us control costs.
What do you love about the roller skating business?
Roller skating is a pastime that has a way of bringing people together. Putting on a pair of skates allows us to enjoy the moment and the sensation that only being on eight wheels brings. Roller skating just tends to make people happy. It is more than just a sport. At Crazy Skates, our goal is to improve the experience people have when they ride skates. We truly believe that this is the quintessential difference between our brand and any other.
How do you use Authorize.Net?
As the world moves faster, Crazy Skates has had to review the ways we serve our customers. The reliability and ease of Authorize.Net was a logical fit. Authorize.Net is fully integrated with our accounting system, which is critical for our supply chain management. We are happy to be associated with a payment provider that gives us flexibility, and most importantly, after-hours service to ensure that our payment system is operational at all times. Authorize.Net is our choice in both the USA and Australian operations. Just like us, Authorize.Net understands the needs of local financial transacting! Choosing Authorize.Net was and will remain part of our success story for years to come. A great partnership that truly keeps the wheels turning!
Have a great small business tip or want your business to be featured with your small business advice? Submit your story.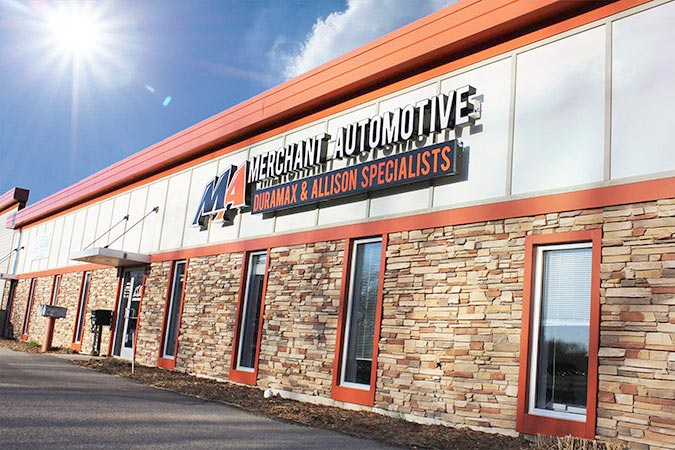 Our Advice
Every business needs to give their customers a reason to buy from them and not elsewhere. That's why we believe that building relationships with our customers is just as important as making sales. We believe that clearly understanding what it is your customers really want is at the center of every successful business. Once you have this understanding you can encourage potential and existing customers that buying from you is the best option.
Our Story:
Merchant Automotive provides industry leading customer service and support. The staff of professionals has intimate knowledge in all the Duramax/Allison platforms and is dedicated to achieving 100% customer satisfaction. Merchant Automotive provides highly specific technical information not found anywhere else. Many products are custom-designed and manufactured in-house to provide the customer maximized performance and reliability. The emphasis on product design and specialized manufacturing means that Merchant Automotive can offer low pricing on products not found at other companies.
Merchant Automotive was founded in 2004 by Eric Merchant. Eric got his start in high school where he discovered his passion for anything with a motor. He took his passion and turned it into a career in 1993 working in a small shop doing brakes and alignment work. He accumulated knowledge daily and soon took a position at a GM dealership in 1995, and advanced up the ranks over the next 10 years. Along the way, Eric dedicated himself to studying the business, taking over 3,000 hours of GM training and maintaining ASE Master Certification since 1998.
In April 2008, Merchant Automotive moved into its current location in Zeeland, MI. The move was a huge undertaking that involved a complete remodeling of the building. That building, having over 10,000 square feet of space, has allowed for greater expansion and a large retail front.
How We Use Authorize.Net
"We switched to Authorize.Net for their Advanced Fraud Detection Suite that comes as an additional service included with the monthly payment gateway," says Jereco Price, marketing manager of Merchant Automotive. "Advanced Fraud Detection Suite helps us to identify, manage and prevent suspicious fraudulent transactions that with our previous service was becoming costly." We now use Authorize.Net to accept payments on our website www.merchant-automotive.com. The website is the largest portion of our business but we also use Authorize.Net to accept payments in our retail shop and to check out customers in our service shop.
To learn more about Merchant Automotive, visit: www.merchant-automotive.com.

Have a great small business tip or want your business to be featured with your small business advice? Submit your story.