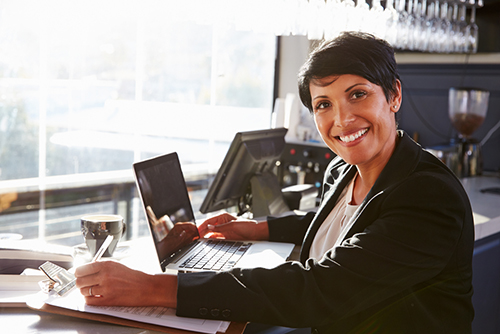 Business owners face new challenges constantly. These challenges can be particularly daunting for new business owners as they trade their 9-5 job for a 24/7 passion. Learning the attributes of successful entrepreneurs can help new business owners understand they are not alone, and provide motivation to keep navigating to their own success.
See the Big Picture
Many new business owners get caught up in the present. They are focused on navigating the problems that arise each day. However, successful business owners focus on the future. It is key to see the "big picture" and remain on a path that keeps a company meeting long-term goals. The market moves quickly, so it is essential to stay true to your vision and map out a road that gets the job done for tomorrow and beyond.
Experience Failure and Move On
Failure is an inevitable part of life. However, the way a person handles setbacks can have a profound effect on their business. A successful business owner works to understand the reason for the setback and understand how to avoid similar setbacks in the future so that when the next opportunity pops up the business will be well-positioned to achieve a positive outcome.
Take Risks
Taking risks may seem scary, but it extends the possibility of achieving success. A strong business owner assesses a situation and tries something that has the potential to maximize success without causing unnecessary jeopardy.
Mark Pincas, founder of the gaming company Zynga, walked away from a guaranteed source of funding for his first venture. Despite being short on cash, he decided against the deal, which did not fit with his vision. Not accepting the investment was a worthwhile and successful risk. Pincas secured money from a different source, remained in control, and eventually sold the company, which allowed him to establish Zynga.
Hire People Who are Better Than You
Winning business owners understand the importance of surrounding themselves with smart people. Learning to work effectively with others and use their strengths will help you gain success. For instance, if you develop a message that must be presented to the public but have poor social media skills, it might be wise to hire a person who knows the ins and outs of these platforms. A solid company has a team with various abilities and employees who unite their talents to form a powerhouse.
Find Trusted Partners
Partnering with trusted companies can help business owners run their business smoothly and effectively by taking the daily minutia off their plates so they can focus on growing the business. Partnering with Authorize.Net means business owners do not have to worry about how to accept payments from customers. From marketing needs to shipping products to customers, Authorize.Net has a Partner Directory and a Merchant Toolbox to help business owners find the right partners for their business needs.
Have a Competitive Spirit
A strong business owner usually has a competitive spirit and enjoys winning. Since starting a business is a big challenge, it is the perfect way to harness this energy. A competitive spirit is essential to win customers and increase market share.
Help Others
Leaders of successful businesses recognize the importance of networking. Although it is common to take help from others, a successful entrepreneur gives assistance without haste. He or she shares useful information, helps finish tasks and presents opportunities to colleagues.
Conclusion
Beginning a new business is not easy, so it is important to examine the traits of successful business owners. Although these qualities do not ensure success, they can help provide a better chance of growing a business and enjoying prosperity.
For more business tips and advice, visit the Authorize.Net blog weekly. Have a great small business tip or want your business to be featured with your small business advice? Submit your story.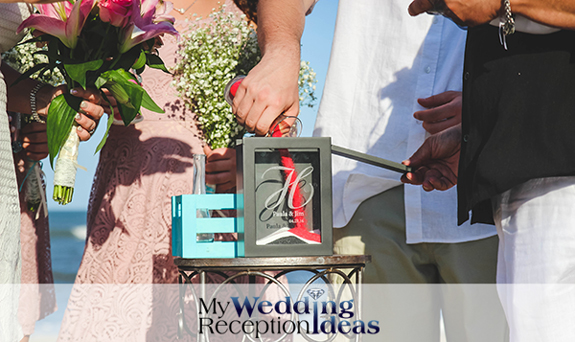 Wedding season is in the air and Authorize.Net merchant Raymond Miller of My Wedding Reception Ideas, shares his small business advice including what inspired him to start his business and what lead to its success.
"You can have everything in life you want, if you will just help other people get what they want."
– Zig Ziglar
This Zig Ziglar quote inspired Raymond Miller, founder of My Wedding Reception Ideas, to create a business that helps couples prepare for what can sometimes be one of the most stressful times of their lives. Thirteen years later, My Wedding Reception Ideas has helped thousands of couples make one of the most important days of their lives more special and memorable.
How did you get the idea to start your business?
My Wedding Reception Ideas was conceived in 2003 when a friend asked me if they could use my fruit press to press grapes. They were making homemade wine to hand out at their wedding the following year. On the way home that evening after pressing grapes with my friend and her fiancé, I thought to myself, what a wonderful business it would be to help couples make one of the most important days of their lives even more special.
We've now helped thousands of couples make their wedding day extra special AND make the process as stress-free as possible. At the end of every day, my staff and I take great pride and satisfaction in knowing we are part of so many lives at such an important time of their lives.
What kind of items do you have at My Wedding Reception Ideas?
At My Wedding Reception Ideas, you will find an exquisite collection of wedding décor, gifts, stationery and accessories perfect for weddings and receptions. We invite couples to create their dream wedding with our creative and customizable wedding decorations, favors and reception gifts to add a unique and personal touch to their special day.
What is your small business advice?
Always give a little more than you promise. Don't set customer expectations higher than what you can provide, be it service, product quality, or shipping. For example, let's say it takes four business days to normally turn your product around or provide your service, add an extra day and tell the customer that it may take 5 business days. This does two things; 1) an extra business day allows for any unforeseen delays; and 2) your customer will be elated when they receive their product or service faster than what you originally promised.
To find out more about My Wedding Reception Ideas, check them out at www.MyWeddingReceptionIdeas.com.
For more business tips and advice, visit the Authorize.Net blog weekly. Have a great small business tip or want your business to be featured with your small business advice? Submit your story.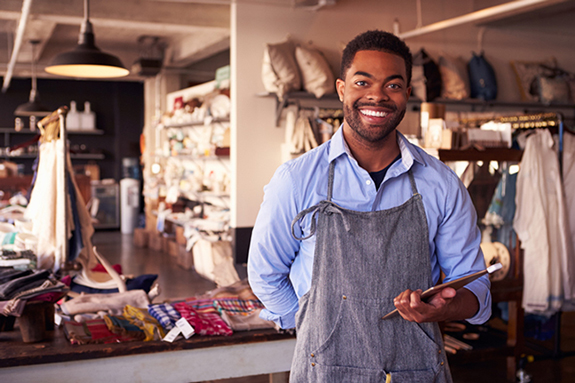 Setting up shop to offer your products or services online and using Authorize.Net to accept payments are great first steps towards attracting new customers for your business. Still, many businesses face a constant challenge of attracting new and existing customers to their websites.
Here are six ways to drive more traffic to your site, potentially increasing sales and online success.
Create a Strong Opt-In Offer
Building a strong e-mail list is one of the first steps to online sales success. In order to build a list, though, you'll need to do more than just ask visitors to sign up for e-mails. You'll need to incentivize them to do so. How? Use an opt-in offer such as a discount or coupon code. For example, you might give all new e-mail subscribers a special code for 20 percent off their first purchase on your site. Of course, you'll need to promote your offer both on your website itself and through your social media profiles.
Using MailChimp is an easy way to stay in touch with your customers and generate repeat business. Plus Authorize.Net customers get six free Inbox Inspections ($28 value) and free Advanced Reporting ($49 value) automatically added to their account. Learn More.
Build a Sense of Urgency
A highly successful sales tactic is to make customers feel as though they have to buy your product now. Talented sales people can do this in-person, but it's possible to pull it off online too. You can create urgency among customers by offering limited-time coupons and discounts, counting down available inventory of popular items, offering freebies for visitors who buy products by a certain time and advertising flash sales that last for 24 hours or less.
Create Sharable Content
You've spent a lot of time refining the product pages of your website, but it's essential to pay attention to your blog and social media opportunities too. Instead of broadcasting information about your products exclusively, share free info or tips that customers will be drawn to naturally. Linking to a helpful article orwriting a quick post with tips related to your industry appeals to new and old customers alike. The trick is to create content that your viewers will not only want to read, but will feel compelled to share with friends and co-workers too.
Incorporate Responsive Site Design
To provide your customers with the best experience possible, consider incorporating responsive design into your website. What does that mean? Put simply, it means that site visitors will have a high-quality browsing experience whether they're using a desktop, laptop, tablet or smartphone. The goal is to make sure that potential customers can easily browse your products and complete an order no matter the device they happen to be using.
Post Your Customer Reviews
Posting customer reviews on your website itself and on your social media profiles will help to engender a sense of trust with shoppers. After all, people want to know what others think of your products before they buy. Of course, it's important that you're careful not to edit or cherry pick your reviews. Don't hide negative reviews but respond promptly, clearly and professionally so that potential customers know you're serious about fixing problems and meeting their needs.
Make Paying Easy for the Customer
Once you get them to your site, you want to do everything you can to make it easy to purchase. If you have the type of business that has repeat customers, you can reduce shopping cart abandonmentand make it easier for customers to pay by using Authorize.Net's tokenization service, Customer Information Manager (CIM). By securely storing your customers' payment data with CIM, you eliminate the need for customers to re-enter information for every subsequent transaction, providing a quicker checkout process.
For more business tips and advice, visit the Authorize.Net blog weekly. Have a great small business tip or want your business to be featured with your small business advice? Submit your story.