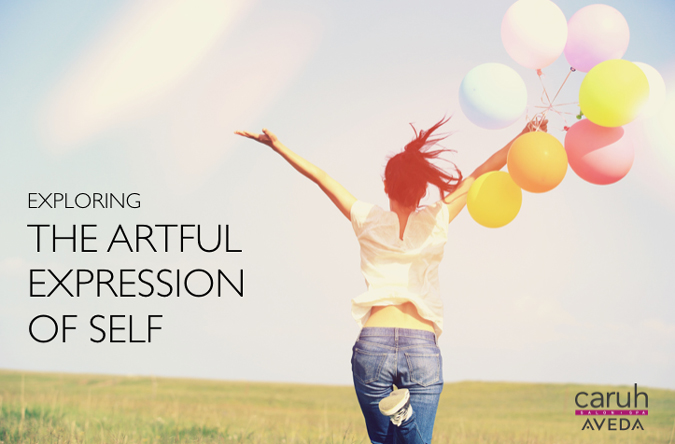 Authorize.Net merchant Caruh Salon Spa in Seattle, Washington has been voted one of America's Top 200 Salons for 10 years in a row by Salon Today Magazine. We asked Chief Beauty Officer and Owner Cyndi DeSoto to share her small business advice.
"Our secret? Focus on developing great humans and the business takes care of itself," says DeSoto. "As a business owner, parent, mentor and a woman with big dreams of my own, I find over and over again that the barrier to success is our own self-worth. While our revenue comes from salon and spa services and product sales, the real work is exploring who we are, what we do and why it matters."
That work, according to DeSoto, includes several core principles.
"We start each shift with a team huddle to set intentions for the day, identify opportunities for guests and discover what support is needed for each person to show up ready to give their best. We have quarterly personal development retreats and we organize our work flow to require 'all hands at all times' so everyone is busy participating as a team and not left alone."
DeSoto's commitment to excellence begins with herself: "To lead a business rooted in people and the art of self-expression, I have to be committed to my own personal development path. Never easy, but always worth it," she explains.
In addition to serving as chief beauty officer and owner of Caruh Salon Spa, Cyndi DeSoto makes regular appearances at industry events speaking about her innovative leadership style and beliefs about beauty. To learn more, visit www.caruh.com
Have a great small business tip or want your business to be featured with your small business advice? Submit your story.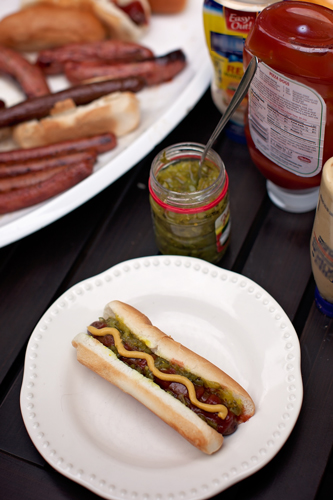 Today we celebrate America's favorite summer food, best enjoyed at the ball park or on the grill on a hot summer day. Authorize.Net merchant, NorthStar Bison, makers of high quality, 100% grass-fed beef and bison hot dogs shares its story and business advice.
We spoke with Sean Graese about his family's ranch.
How did NorthStar Bison get its start?
NorthStar Bison is family owned and operated and was birthed in September 1994 with the purchase of two young bison to fulfill a life-long dream of both of my parents. Shortly after, in January of 1995, we added six bred cows which contributed to the growth of the herd reaching 14. During that time, the decision to market the meat directly was made. In pursuit of learning how to raise and produce the highest quality of meat, we realized that 100% grass-fed bison was the best all around; good for land, good for the animals and good for people. This became our motto. We were determined to make quality products and excellent customer service our primary commitment to our customers.
The meat offerings have expanded to include bison, beef, lamb, pastured poultry and pork, elk, ostrich and venison. Our market includes retail and wholesale customers ranging from restaurants to grocery outlets and ranch stores.
How has NorthStar Bison achieved success?
Authorize.Net enables us to accept payments on our website www.northstarbison.com so we can offer our high quality meat and products to customers around the country. But the website offers even more than online ordering. Our family is passionate about health. My parents were both power lifters and my mom was a dietician before starting the ranch. They wanted to consume and offer high-quality, red meat protein, so healthy, even trained professional athletes could enjoy its health benefits. Our website, social media and newsletter offer education, articles, interviews and even recipes for a healthy lifestyle, from the health benefits of nutrient-rich, grass-fed meat to the benefits of CLA and Omega 3. We believe in taking the best care of our animals to produce nutrient enriched food to sustain a healthy lifestyle.
What would be your advice to other small businesses out there?
We truly believe in the quote, "Worry about being better, bigger will take care of itself. Think one customer at a time and take care of each one the best way you can." – Gary Comer, founder of Land's End.
Satisfying our customers' requests is our number one priority. Because of this, the growth of our business has been through the word of mouth of our happy customers.
To learn more visit: www.northstarbison.com
Have a great small business tip or want your business to be featured with your small business advice? Submit your story.

Happy National Ice Cream Day!
July 17 and all month long, we celebrate a favorite cold and creamy treat perfect for those hot summer days. Authorize.Net merchant Yuengling's Ice Cream shares its story of how America's oldest brewery started making award-winning ice cream and gives their business advice.
We spoke with David Yuengling about what makes Yuengling's Ice Cream so special.
How did Yuengling's Ice Cream get its start?
My family has a long history of making quality products in Pennsylvania.
We first began making ice cream back in 1920 when my great grandfather, Frank Yuengling, started a dairy business during Prohibition to help support the family brewery. Yuengling Dairy Products made incredible ice cream for more than 65 years before closing its doors. Then in 2014, after 29 years, my partner Rob Bohorad and I decided to bring back the great tradition of Yuengling's Ice Cream.
What makes Yuengling's Ice Cream award winning?
We have taken the utmost care to create a product that we believe customers will love and will stand up to my family's tradition of quality and value. Our product is all natural, starting with local milk and cream that has no added hormones. We produce all of our ice cream in a small dairy in central Pennsylvania and, whenever possible, source our ingredients from local suppliers. We were recently honored to take home a Gold Medal at the Los Angeles International Dairy Competition in the "Premium Vanilla Ice Cream" category for our Madagascar Vanilla. We believe it is one of the best products you can buy anywhere.
What would be your advice to other small businesses out there?
Put 110% into everything you do. Listen to your customers and your employees. When you are successful, give back to your community. They are the ones who helped you get there.
What is the secret to the company's success?
We focus on quality and taste at a reasonable price.
We believe we provide one of the highest quality ice creams on the market. Using very select high-quality ingredients with low overrun makes our product creamier, richer and smoother. We also provide new and unique flavors that set us apart from our competition.
To find locations where you can try Yuengling's Ice Cream or to purchase Yuengling's Ice Cream merchandise online, visit http://www.yuenglingsicecream.com/
Have a great small business tip or want your business to be featured with your small business advice? Submit your story.