Authorize.Net Merchants,
As you may be aware, new PCI DSS requirements state that all payment systems must disable early-version TLS by 2018. Transport Layer Security (TLS) is a technology used to encrypt sensitive information sent via the Internet. TLS is the replacement for Secure Sockets Layer (SSL). In preparation for this requirement, Authorize.Net plans to disable TLS 1.0 and TLS 1.1 on the following dates:
Sandbox: COMPLETE
Production: Feb 28, 2018
We have disabled the sandbox in advance of production to allow you and your developer time to test your website or payment solution and ensure you are no longer using TLS 1.0 or 1.1 prior to September 18th. Please contact your Web developer or payment solution provider, as well as your Web hosting company, to confirm that they can support TLS 1.2 for your API connections.
In addition, we plan to retire the 3DES cipher (a data encryption standard) in production soon. However, the date has not yet been finalized. We will notify you once it has.
Please refer your developer or solution provider to our API Best Practices for cipher recommendations, details about TLS 1.2 platform support, and other integration suggestions.
Note: If you are not using the current version of your Web browser, please take a few moments to upgrade it now. Browsers released prior to 2014 may not support TLS 1.2. You can check your browser's TLS support by visiting https://www.howsmyssl.com/.
Thank you for your attention to this matter and for being an Authorize.Net merchant.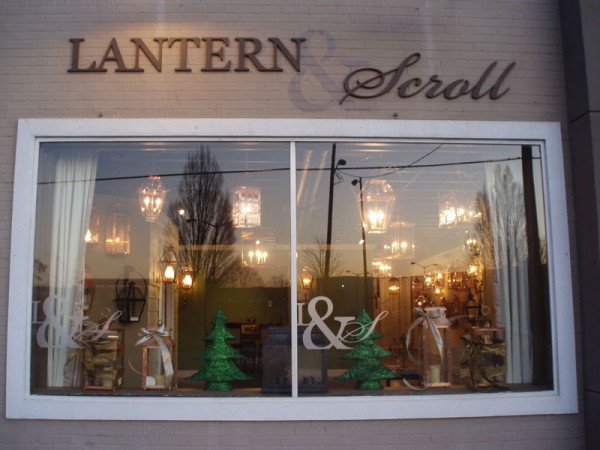 We spoke to Mitchell Callahan at SAU/CAL – certified WooCommerce website developers.
The Business
Lantern & Scroll is a designer and manufacturer of exterior and interior lanterns. This family-owned company was established in 2009 in South Carolina and manufactures its products in America. With a deeply rich history in the southern textile and manufacturing industry, Lantern & Scroll began when the parents of the current owner acquired a small lighting manufacturer that catered to the local community. In the company's early years, Lantern & Scroll sold their products through a brick and mortar store, but later they realized the audience they were after could only be reached through an online sales channel. They were referred to SAU/CAL, by word of mouth, as an expert in eCommerce development.
The Challenge
Lantern & Scroll's previous website was a simple brochure-type site and did not support online sales. As a growing business, the company needed an online store to showcase their products, allow online orders and reach a larger audience. Because the company specializes in custom-made lighting, the online store needed to be designed to demonstrate the variation of their products.
The Solution
Using WooCommerce, SAU/CAL built a storefront that featured a product builder, which allows customers to select their preferences for various product features and preview the product as options are selected. Understanding that the key to an eCommerce platform is getting the right product to the right customer as efficiently as possible, SAU/CAL developed a tool that enables customers to search and sort the products by style, collection, and other categories.
Reviews and customer-submitted photos are also displayed to help customers choose and visualize their order. Pricing and upgrades are clearly outlined in order to ensure the flexibility of these configurable products. Now that the company's audience grew to cover a larger area, shipping charges have become automatically calculated based on the location and number of products in the user's cart.
SAU/CAL integrated the Authorize.Net Payment Gateway to ensure Lantern & Scroll's customers would experience easy and secure payment processing. This integration gave them an easy-to-use fraud prevention suite as well as simple order investigation and reporting tools. For support and other inquiries, SAU/CAL built in an intuitive contact form and included a live chat option for more expedited issue resolution. With its growing list of new customers, they integrated Mailchimp to streamline newsletter creation, improve marketing through list segmentation tools, and provide a cohesive platform to spread brand awareness. All of the above additions were approached not only from a functionality standpoint, but from a brand image perspective as well. Their story is extremely conducive to positive SEO, which was harnessed to complete this project.
The Results
Lantern & Scroll doubled their revenue in the first year of the site's launch and doubled their online sales the following year. The Web store now earns over 70% of their annual revenue. Now that the revenue burden is removed from the physical location, Lantern & Scroll's brick and mortar store can be tailored to fit the local needs more directly improving their image within the local community.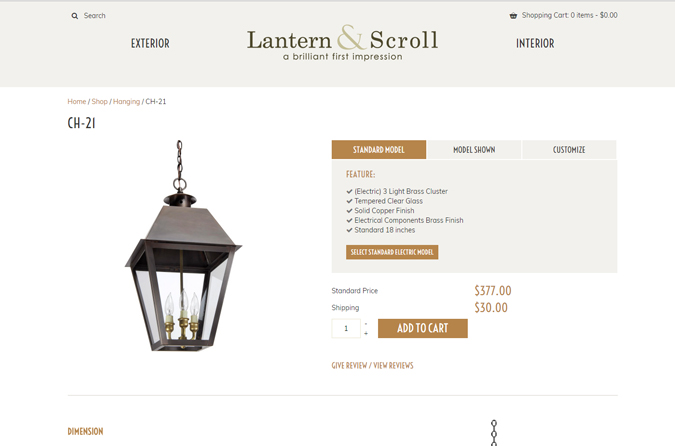 "SAU/CAL completely exceeded our expectations," says Lantern & Scroll owner, Karen Good. "I've been more than happy with the level of service and openness during the process. The Authorize.Net Payment Gateway has been dependable and easy to use. A truly enjoyable experience all around."
To learn more about SAU/CAL visit, https://saucal.com/
To learn more about Lantern & Scroll visit, https://lanternandscroll.com/
Have a great small business tip or want your business to be featured with your small business advice? Submit your story.