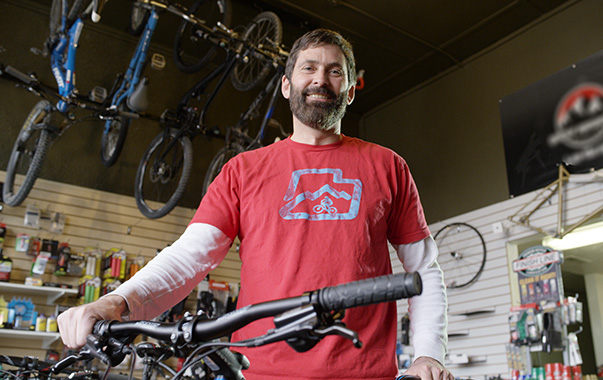 Authorize.Net merchant, Mike Engberson of UtahMountainBiking.com, not only fixes and sells bikes, he shares a passion with his customers—he's an avid mountain biker who races most Saturdays on the epic trails of Utah.
What's Mike's small business advice? "It's all about our customers. When I fix a bike for a customer, I have to ensure the job is done right. I personally work on every bike that enters my shop. It's all about personal care and safety."
"We also feel it's important to support the community, so we're not just a bike shop. UtahMountainBiking.com is Utah's #1 source for mountain biking, offering race info, trail reviews, bike news and even tips on how to care for and repair your own bike, so customers are prepared if they break down on a trail."
"Authorize.Net helps us so we can accept credit cards from everywhere—in the shop, online and even at bike races and events with a mobile app and card reader. The service is an integral part of our business."
Check out Utah Mountain Biking at UtahMountainBiking.com.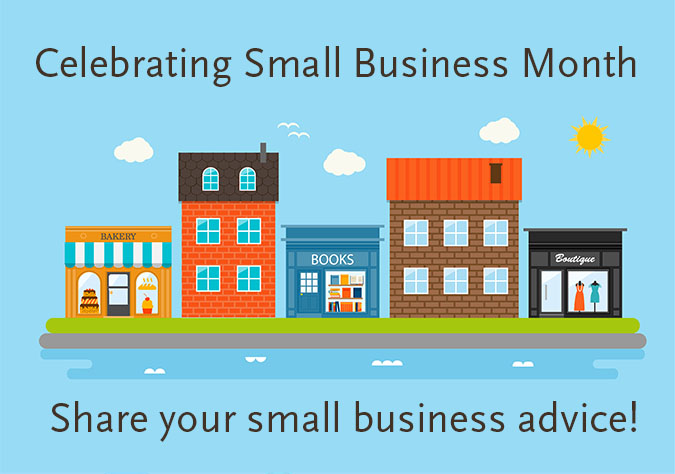 We

Our Merchants
For National Small Business Month, we want to thank all of our amazing merchants who make our business possible. We know that small business ideas change the world, which is why we are in awe of what you do every day.
We're proud to feature select businesses on our Facebook and Twitter pages throughout the year with advice to our small business community. Is there anything you have learned from running a business that would be valuable to share with other small business owners?
What makes your business successful?
If you are interested in having your business featured, please submit your business name and any small business advice you would like to share with us using our online form at http://forms.authorize.net/bigAdvicefromSmallBusinesses.
If your business is chosen, we will contact you to let you know when your feature is scheduled.
Happy Selling,
Authorize.Net
Please note, featured businesses are selected at the sole discretion of Authorize.Net and due to high interest, we regret that we are not able to honor all requests or respond to all inquiries about the program.